Happy Belated Birthday to Peixin~
OMG I have to confess
I am really really a lousy friend
T_________________T
In all my excitement of uploading and stuffs
And waiting for my CDs to arrive
I actually forgot that yesterday was Peixin's birthday
Yes yes everyone
Right now its time to go to your fridge
And take out all your eggs and tomatoes
And start throwing them at me
Girl I am soo soo sorry
Even though I know I smsed you already,
And you already said that its ok,
But I know that it cannot end like this
So I would do what I usually would do alright?
Please read this as if you read it yesterday T____T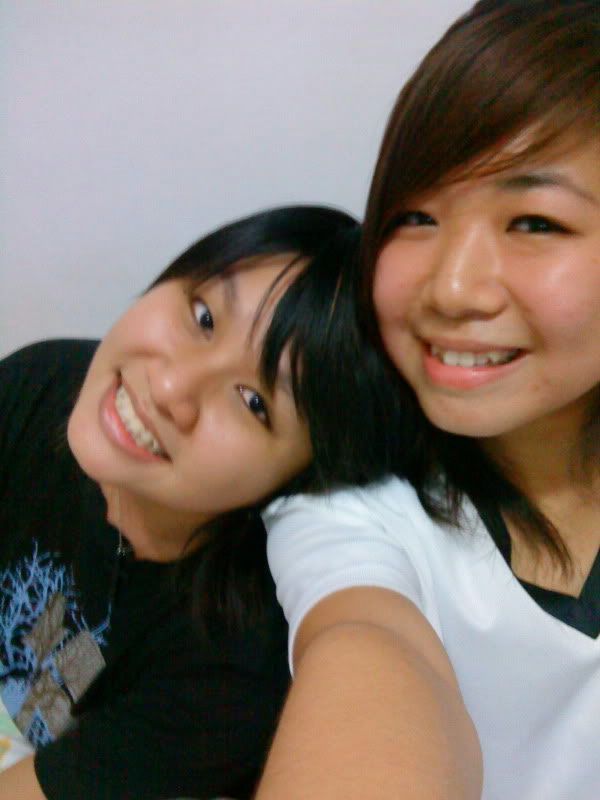 HAPPY BIRTHDAY PEIXIN!!!!!
WEEEEEE Finally you turned 19!! Hahahaha
Soon soon it will be my turn~ LOL
Well I got to know you since I was in Sec 1?
During netball,
But we didn't became good friends until we were in the same class during Sec 3
Haha all those time spent with you are always so relaxing,
So enjoyable
I can totally just be myself when I am with you,
Just like how we are together with Jenmey as well,
Even after we graduated,
I am glad that we still kept in contact,
And would still bother to meet up some times
Just to chill, hang out, talk and be stupid LOL
Apart from Jenmey,
You are one of the few friends that I talk to
And meet up with often
And thanks for putting up with my senseless fangirling over Lu Chen and Koichi
And thanks for sitting there beside me,
Accompanying me watch my Baka videos, even though sometimes you are already very tired
And all in all,
Thanks for being my friend
I cannot imagine how it would be like,
If one day we are not friends anymore T____T
I think life would be almost like 10 times worse
Even though there are alot alot of Koichi/Lu chen
I dont think it will still make up for losing you as a friend
So as you are going through with your 19th year of life,
I just pray that you will be happy,
And no matter what difficulties you may face
Know that you are not alone,
I will always be here for you
And last of all, Peixin, I love you T______T
Be happy always~~
blogged @ Friday, July 31, 2009 2:24:00 PM