魔術師的使命
身為一個表演者,
能夠為這個社會或身邊的人做些什麼事呢?
我的工作到底有什麼樣的價值呢?

以下這篇留言,是在少林寺那篇博客裡發現的。
不敢說我改變了一個人的人生或是挽救了他的生命,
只要單純的能夠帶給觀眾快樂,
我就有繼續努力的必要。

下面這位朋友,
請珍惜自己的生命,
樂觀的看待世界,謝謝。


刘谦老师:

您好!在给您写这段话之前,我并不是您的粉丝,
我只是个偶尔来看演出的观众。
今年的春晚我也没看,因为根本没有时间,
所以在看您的演出之前我并不知道您是谁!
  
今年,对您来说也许是很顺利的,但对我来说不是这样。
我是个在北京奋斗了快十年的大学毕业生。
快十年过去了,我还只不过是个公司的技术人员,
外人看来我有份体面的工作,但和同龄人比起来我却没那么优秀。
在北京,买房,供房的压力也很大。
  
两个月前,我谈了好几年的女友也和我分手了,
原因是我常常出差,根本没有时间陪她。
工作的压力,感情的失败让我对人生的意义产生了怀疑。
有好多个夜晚,我都想从住的高楼上跃下,
结束这无聊的生活……
  
我的朋友想让我开心起来,
为但不管是什么方法都不能让我对生活重拾信心……
两个礼拜前的一个晚上他拉我去看您的演出,
说真的,我根本不想去,但呆在家里也挺无聊的,
就和他一起去看您的表演。
我要说的是,您的演出真得很精彩,
最起码我看了一半的时候就笑了很久。
最后,当我看到您唱歌的时候,我禁不住泪流满面……
说真的,您唱的并不是很专业,但真的让我很感动。
看完演出,我好好思考了下我的生活,
好像人生真的并没有什么大不了。
  
北京的演出,可能是您这一生中无数演出中的一场,
而对我来说,这场演出可能改变了我的人生。
我是第一次上您的博客给您留言,我只想和您说声谢谢您。
希望您明年还能来北京演出,希望到时能和您见上一面。
Translations:
As a performer,
What can I do for this society, and for the people around me?
What is actually the value of my job?
The comment below,
Is what I found in the Shaolin post on the previous entry that I wrote
I wouldn't say that I have changed someone's life, or even saved his life
As long as I can just bring joy to my audience,
I will feel that I have to work harder
To the person who wrote this,
Please treasure your life,
And view the world in a more optimistic manner, Thank you
Mr Lu Chen:

Hi! Before I wrote this, I am actually not a fan of yours
I am just someone who watches your performances occasionally
I didn't watch your performance on New Year's Eve as well,
Because I simply didn't have the time
Hence before going to your performance tour I totally didn't know who you were

This year may be a smooth year for you, but for me its not the case
I am a university graduate who has been struggling for almost 10 years in Beijing
It's almost 10 years, and yet I am just a normal salary man
To others they may think that I work very hard,
But comparing to those who is the same age as me,
I am actually lagging behind
In Beijing, it is very stressful to deal with housing loans as well

2 months ago, the girl whom I have been going out with for a few years broke up with me
The reason is because I am always on business trips, and I don't have time for her
The stress from job and relationships have made me start to doubt about life
And there are nights where I just want to jump off the building and commit suicide
And end this worthless life

My friend wanted to cheer me up
But no matter what he did I just couldnt rebuild my confidence
And on the night 2 weeks ago, he invited me to watch your performance
To be frank, I didn't want to go at all
But because its boring to stay at home as well
Hence I went to watch your performance with him

What I want to say is, your performance was splendid
At least while I was watching I laughed a lot
At the end, when I heard you sing, I cant help but start to cry
To be frank, your singing wasn't that professional, but it touched me
After watching the performance,
I rethink my life all over once again
And life wasn't that bad afterall

To you, this performance in Beijing may be just another one of your performances,
But to me, this is a performance that has changed my life completely
This is my 1st time leaving a comment on your blog,
I just want to thank you
And I hope that next year you will come to Beijing to perform again,
And hopefully by then I will be able to meet you
Yupp he updated again
This time I was happy,
But when I finish reading the post,
I teared
Maa,
Even though I seem to be contented and happy with my own life now
But somewhere out there,
There is always someone who is going through a rough patch isn't it?
Just like how I struggled with life few months ago
And even though Lu Chen is always so busy
Not having enough time to sleep,
Not having regular eating hours
Being so stressed up and all
He actually still bothers to read the comments from his blog
To those of you who didn't know
The moment Lu Chen updates his blog,
There will be at least 900 comments written to him
And even though he doesnt reply all of them
We (the fans) know that he does reads all of them
Which is why we continue to follow his blog,
And write comments
Cus we know that he will read them eventually
Which is the case for this guy below isn't it?
I wonder where did his comment appear on
And to see that Lu Chen bothers to reply to his comment
I just felt so happy
Because the one thing that he never fails to do
Is to care about his fans
And this shows how much he treasures his work
And how much he values the people who supported him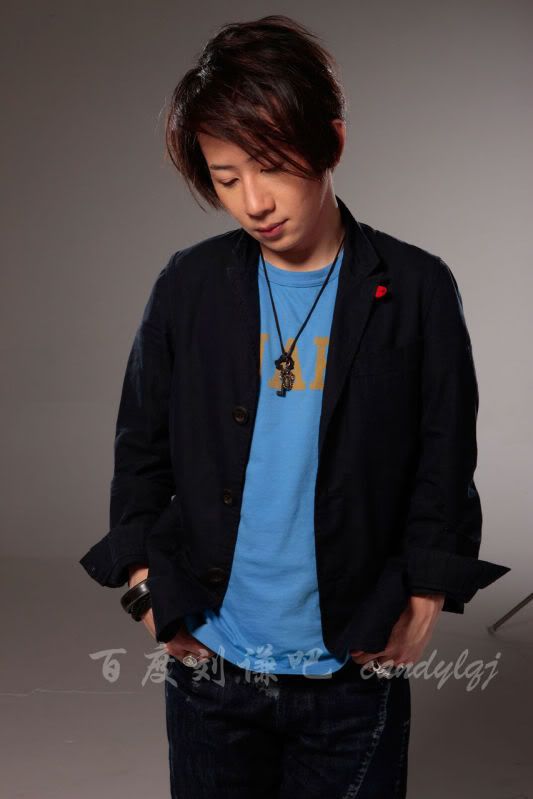 I love you~~
And I miss you T____T
Please come back soon when you have finished your work k?
I miss seeing you in Zhong Yi Da Ge Da
It's just not the same without you T___T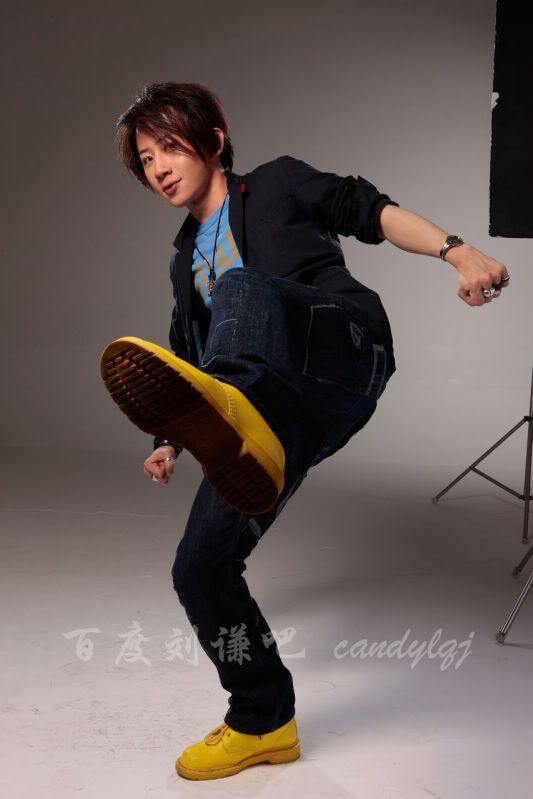 And I will never forget how you have made me smile
And gave me the strength to continue on with my life~
blogged @ Sunday, August 9, 2009 6:29:00 PM