Domoto Mode Comic strip~
Hi hi~~
Bamboobranch has just translated a comic strip,
Which the story was written by Koichi,
And the pictures are drawn by Tsuyoshi
Its really cute and its very encouraging too~
Even though it looks simple,
But somehow we always tend not to see these simple things in life,
Which always make life so hard isn't it?
For those who are interested,
Please click
HERE
Please do go read it as she will only leave this entry on public for ONE WEEK ONLY!!
And it would be such a shame cus I wont be able to post this here for you guys to see haha
No matter whether you are feeling happy,
Feeling sad,
Feeling angry,
Or whatever weird emotions you might experience
I can say one thing for sure is that
After reading that comic strip,
Somehow somewhere inside, you will feel a bit better =D
And after reading do leave a comment to show Bamboobranch your appreciation for her efforts in translating it~ ^^
That's all~ =DD
I have Jap exam tomorrow and I am still NOT studying ARHG~
On another side note,
My group mate who is also a KinKi fan,
Saw my dp and say I peep at Koichi too much
That's why eye pain~ HAHAHA
But still~~
Behold the cutest and sexiest picture ever LOLOL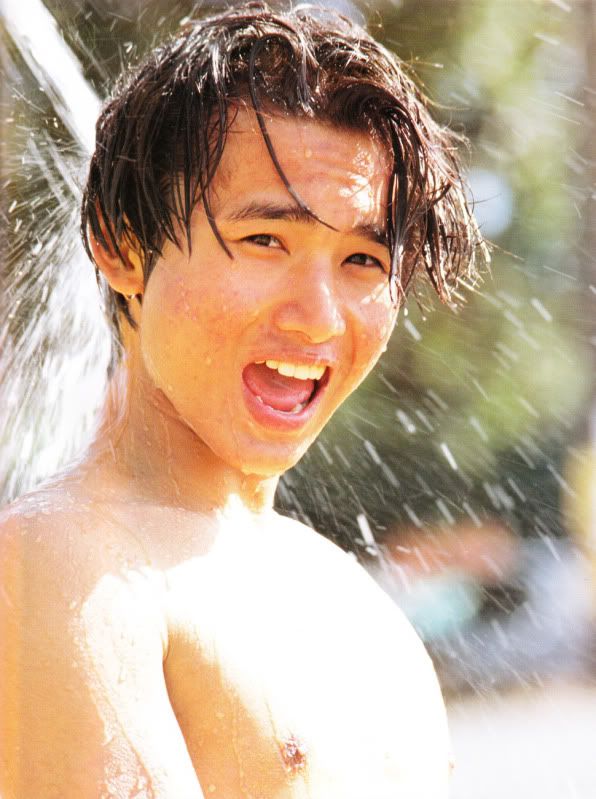 Hahahaha its soooo cute that I want to !^&^@^%^&!^&^%
Ok its really time to study~
Labels: Bamboobranch, Kinki Kids, Random
blogged @ Saturday, August 15, 2009 12:05:00 AM