LU CHEN I MISS YOU!!!!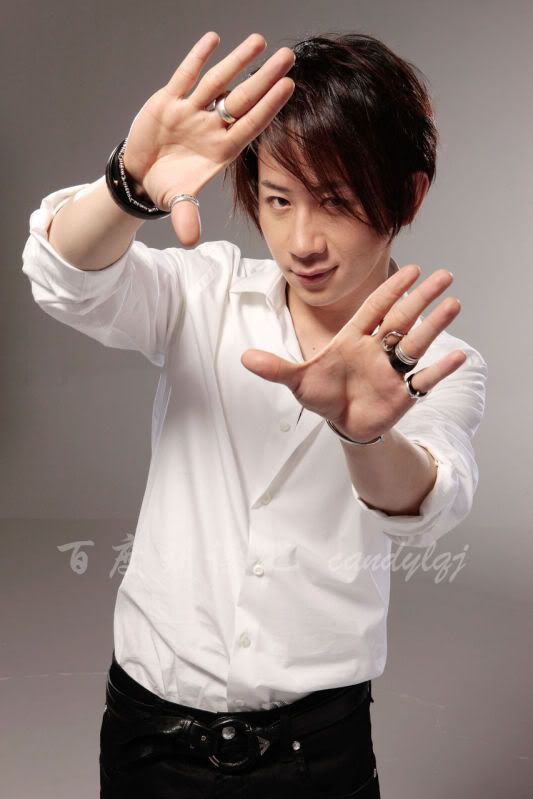 来了!来了!
但是我马上就要走!
没时间了!
我要说两件事关於巡演的:

1.来看过的不用再来看了啦!
感谢你们的支持,不过不要浪费钱啦!
同样的东西,再看一次有什麼意思。

2.不要直播,还有许多人没看过呢!

报告完毕!
我爱大家!
Translations:
I'm here!! I'm here!!
However I will have to leave soon!
I am running out of time!
I want to say 2 things about the tour
1. If you have already watched it before, you don't have to come and watch it again!
Thanks for the suport, but don't waste your money!
What's the point of watching the same thing twice?
(LOL stupid Lu Chen doesnt know that watching him do the same thing all over again is such a bliss, being able to watch it live somemore, who cares about money! HAHA)
2. Please don't show the video online!
There are still lots of people who haven't watch it yet!
(I think that's what the zhibo means? haha)
End of report!
I LOVE EVERYONE!!!
(AHHHH!!! I LOVE YOU TOO!!!!!!!)
LOLOLOL
FINALLY!!!!
Hahahaha
It is starting to get depressing everytime I go to his blog
And to the Baidu forum and see NOTHING!!
Hahaha but apparently today's not the case =D
I went to his blog and see him update
About his trip to Shaolin Temple hahaha
It was a very short entry anyways haha
And then I went to the Baidu forum and THATS WHAT I SAW
WOOO WEEEEE LOLOLOL
I am seriously sooo happy~ hahaha
Not to mention after watching Domoto Kyoudai yesterday
I am DAMM DAMM DAMM sensitive to the word BEAR now
HAHAHAHAHA
BEAR~~!!
HAHAHAHAHA Ok I'm mad LOLOLOL
Ok I'm off~~
Have many many things to do such as subbing more Koichi more Kindaichi scanning more Koichi downloading more KinKi ripping more KinKi watching more Tsuyoshi watching more Koichi and the list goes on and on~
Labels: Kinki Kids, Lu chen, Thoughts
blogged @ Tuesday, August 4, 2009 7:11:00 PM