Just because I don't wanna sleep yet
Sorry today will have no KinKi hahaha
Yupp never scan any new KinKi stuffs
So I guess you guys must be like 'yay~ no KinKi' ehh~~ hahaha
Maa finally I managed to reply Vanilla7 hehe
And showed her my anime drawings haha
For those who haven't seen it yet~
This are the ones that I have hahaha
And yes I know they are not that well drawn~
Spare me the criticisms though T___T
Hahahaha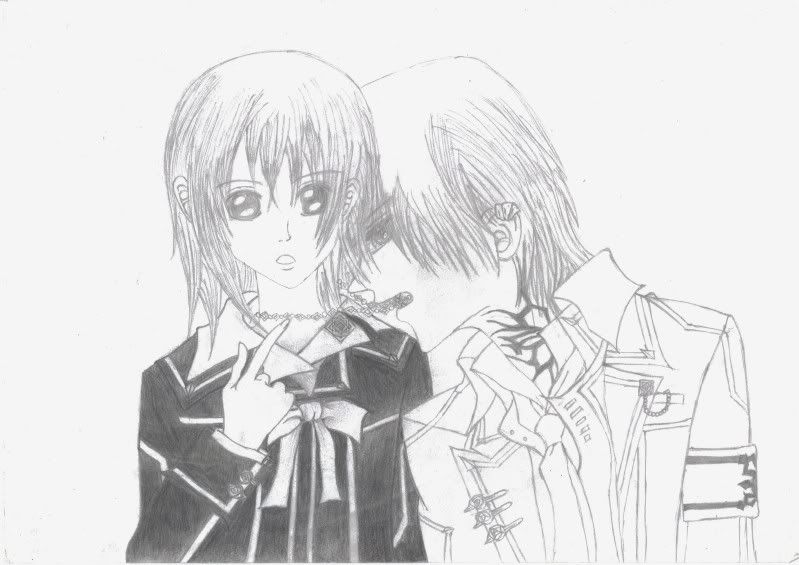 Vampire Knight~
Yes it's not complete T____T
I am afraid to continue for I don't wanna spoil it T__T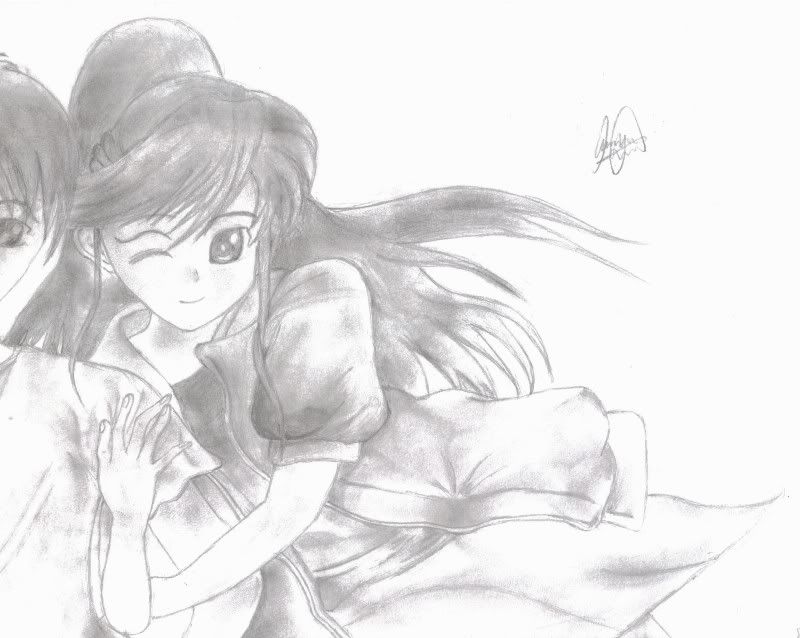 Just some random picture that I thought was nice and decided to draw it out haha
My beloved Ishida Uryuu~~ hahahaha
That's the 1st picture that spurred me to draw the rest of the pictures that you see lol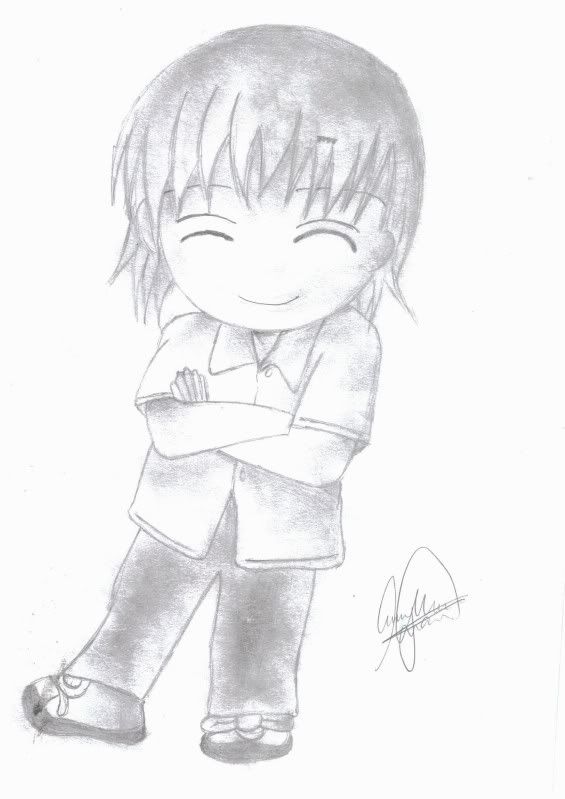 Yay chibi Fuji Syuusuke from Prince of Tennis hahahaha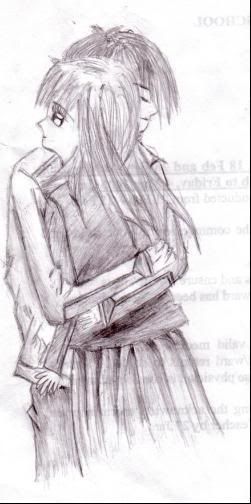 LOL I still remember Peishi saying "Eh let's compete see who can draw this faster" haha and when she gave up drawing this picture I still went on to complete it lol
Ahhh and after getting my laptop for sooo long
I finally remembered to try out my webcam ~.~
Hahahaha
Spamming narcissistic photos ahead
Yes you can leave now~
Really lol~~
Trying out cus I am lazy to smile,
I havent been smiling when taking photos lately,
So I sort of have already forgotten how to smile,
So I tried doing it again~
Yess I guess that didn't turn out too well na~~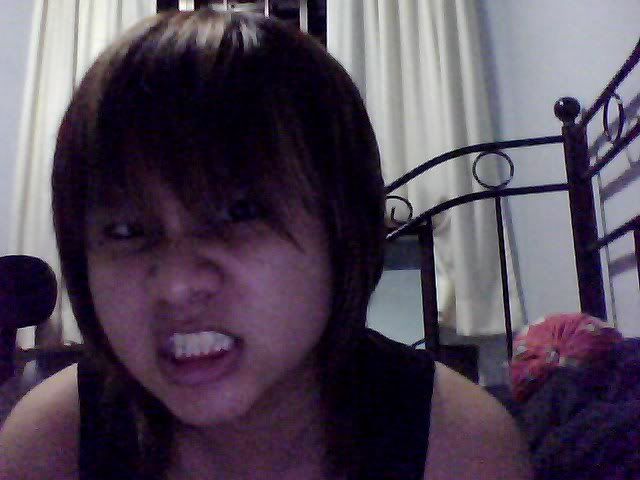 And I sort of got frustrated with the stupid webcam ~.~
Cus it took a lot of adjusting on angles until my face wont look distorted T__T
Yes this is my signature ugly face HAHAHA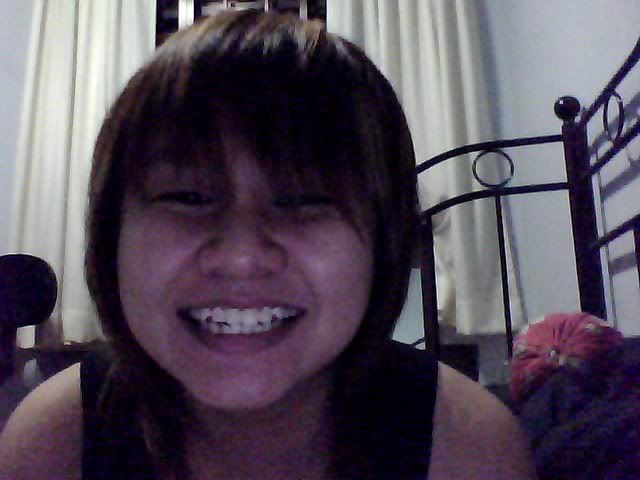 It's been a long time since I last did that face so yeaa I couldn't stop laughing hahaha!!
So is this how I look like whenever I start laughing when Kochan gets too cute? LOL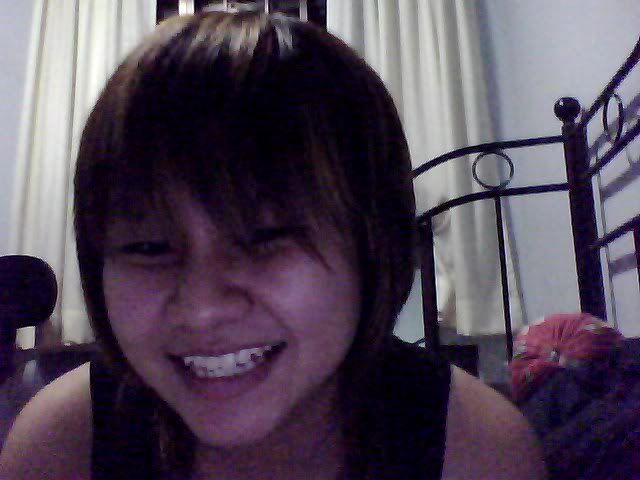 I kind of like this photo though~ lol
Reminds me of that smile Kochan has when he's playing poker cards hahaha
Ok maybe I'm thinking too much haha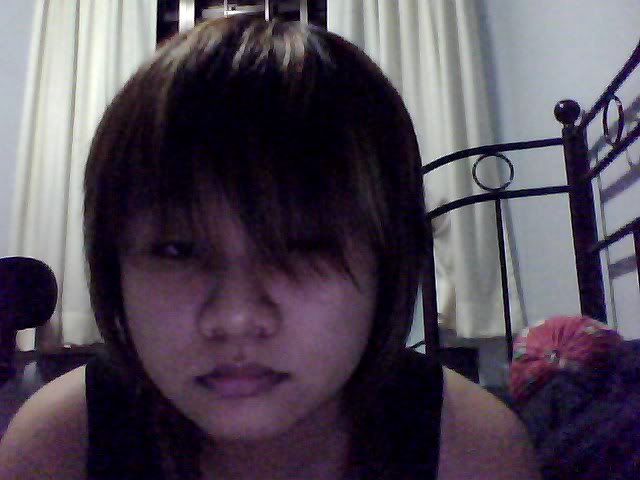 This is how I have been looking like nowadays
Cus yeaa I am always so tired
Not to mention this is how I look like when I scan/update/upload stuffs too~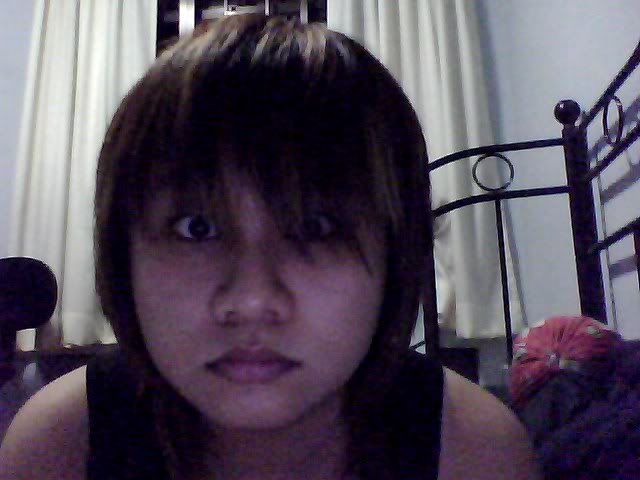 And I will do this to force myself to be awake HAHAHA!!!
Sorry if I scared you T___T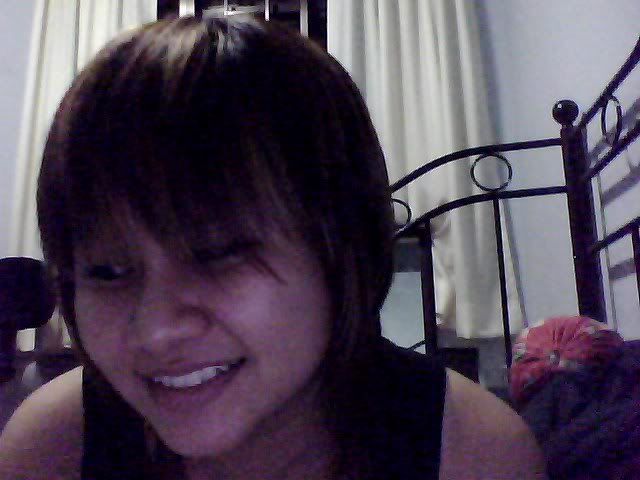 Yess more smile please
Yuanshan you need to smile more~~~
Guess I'm getting bored hahaha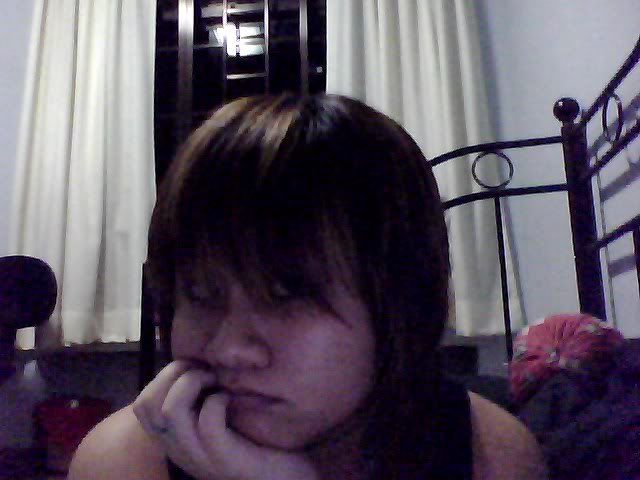 And more bored~~~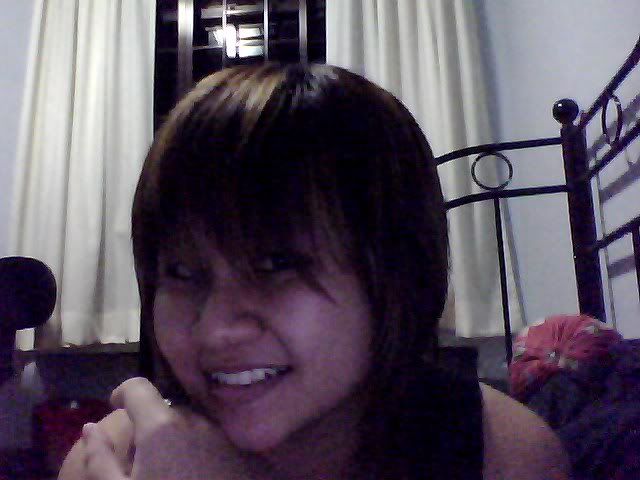 Ok one last smile to end this random entry ~.~
Yes thats all~~
And just on another side note,
Guys can be quite an ass sometimes
I don't think you will read it but
I really don't know what is wrong with you
Yeaaa but I am not there for your convenience alright?
I really dont know what you are thinking and I am sick of trying to comprehend it
Yes I will just continue to go on with my life
Guys like to say things and then not deliver it
I am so sick of that already
Yeaa so be it I am fine without guys around anyway
I am used to it
Whatever~~ zz
Labels: Random, Thoughts, Vanilla
blogged @ Sunday, September 13, 2009 1:32:00 AM