Mr Brain~ GACKT!!!
Hahaha ok from the title I guess you can already tell what I'm gonna talk about
YES
Recently I just started watching Mr Brain,
And OMG IT'S FREAKING NICE!!!
It's so funny it's so interesting and it's so high tech!!!
HAHAHAHA
And best of all,
The show has amazing guest stars!!!
Like Nakama Yukie, GACKT!!!, Kame and Koyuki~~
HAHAHAHA and Shingo appeared at the last episode
I laughed so hard I almost died LOLOLOL
And in this show Takuya Kimura is FREAKING CUTE!!!!
Hahahaha his role is this guy who after getting into a scary accident,
His brain got damaged but in the end he survived, and got healed
But after healing, he suddenly become damm smart
And he started studying neurology (specialize in brain studies)
And from there he joined the Institute of Police Science,
And solved crimes
So please be sure to go watch it ne!! hahaha
You can watch the show
HERE
And finally the main purpose of my post....
GACKT!!!!!!!!
Omg Gackt guest starred in Episode 2,
And I LOVE HIM!!!
OMGOMGOMGOMGOMG
He looks freakingly scary
And creepy in the show
But I like! LOL
I think if Koichi is given this role I will faint too
I think I am really a sadist omg T_____T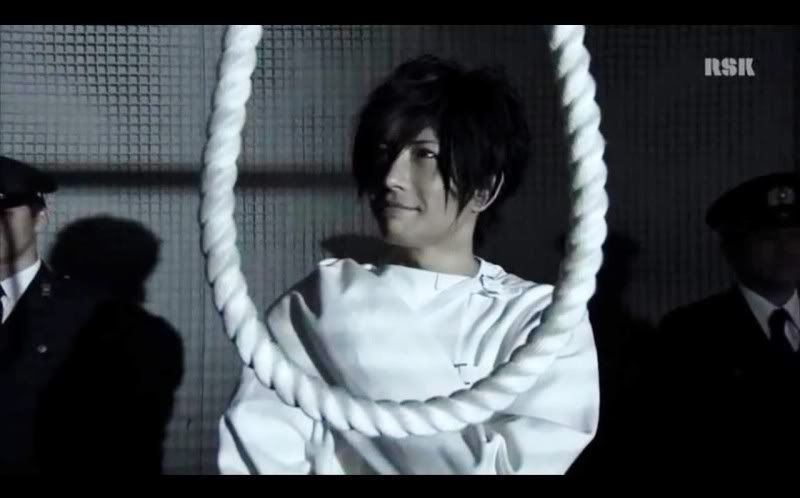 This is when he's gonna be hanged
And when the police asked if he has any last words,
He say that he will be brought back from the dead
And he will come back and kill them and eat them up muhahahahaa
Yes that creepy face but I'm loving it!!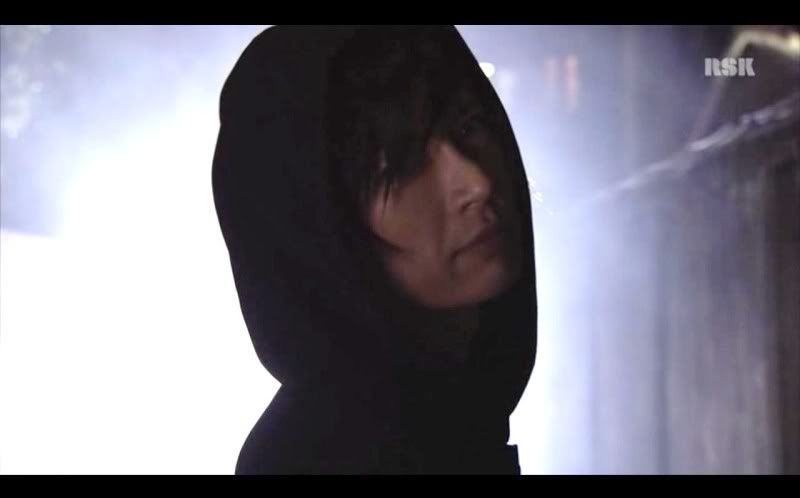 Yes I have a soft spot for guys wearing hoodies
And he looks sooooooo kakkoii~~ LOL
He's gonna kill someone now~ heh~
Ahhhhhh Kochan wear a hoodie please please T______T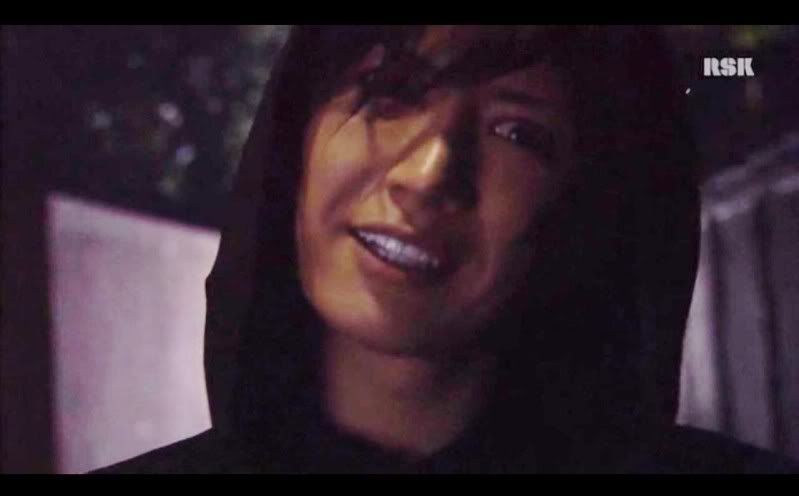 Yes that evil and creepy smile~
Give me MORE!!! LOLOL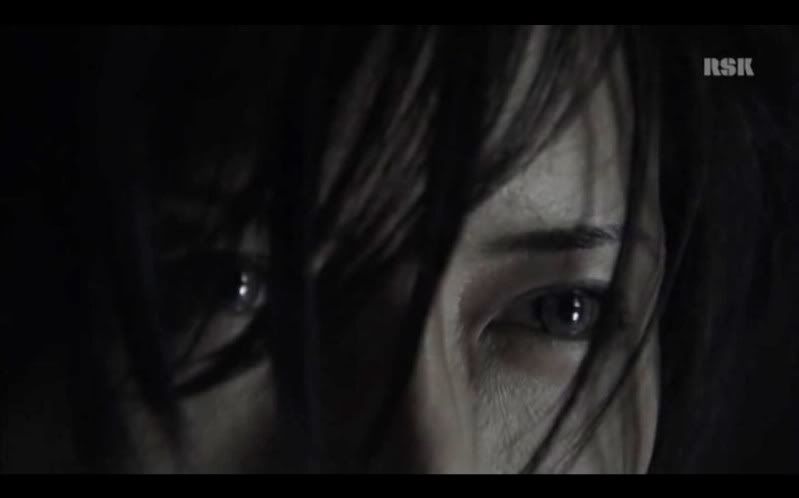 Yes I know he is wearing colored contacts,
But still his eyes is gorgeous!!!!
Haha so far that's the caps that I have T____T
And the other day I saw someone uploading the scans of B=PASS
So I went to check it out because Tsuyoshi is inside
But guess what?!?!
I ENDED UP SAVING GACKT'S SCANS and didnt save Tsuyo's scans at all LOLOL
Someone slap me please
BambooBranch was like saying she'll never allow me to become a GACKT fan LOL
Cus she still wants me to continue scanning KinKi stuffs for her T____T
HAHAHAHA
But GACKT is just for viewing pleasure~ muhahahaha
Heard from Yiting that Gackt is releasing new single again??
Soon the magazines will have his face all over again LOLOL
Yay~~~
Nope I wont buy the magazines HAHAHAHA
I'll just look for scans heh~~
Oh ya and this is the scans of GACKT in B=PASS LoL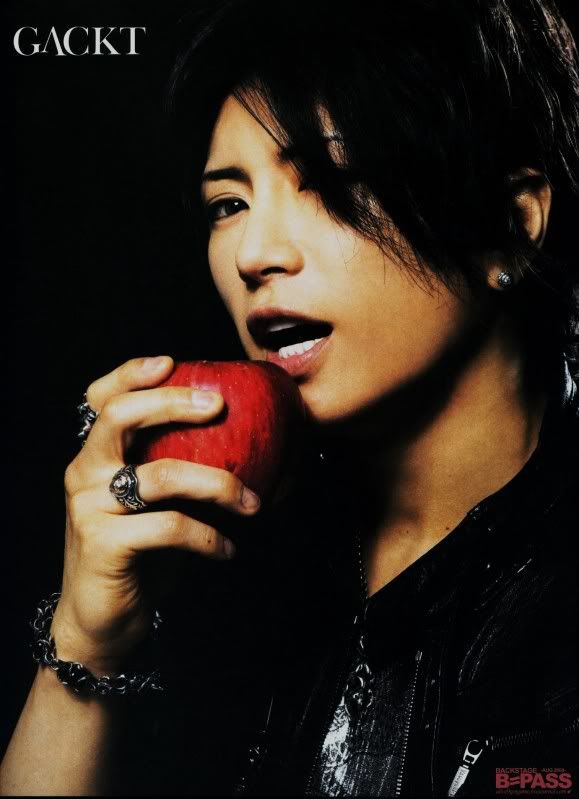 This is soooooooooo nice how can I not save it?!?!?!
Hahahaha I still remember Gackt saying he loves Koichi in one episode of domoto kyoudai HAHA
OMG I think I will be watching the episode where GACKT was a guest in Domoto Kyoudai AGAIN LOL
That episode is just too too too hilarious already LOLOL
Ok it's gonna be 230 soon I am going to meet Janice now
PS: Ok just after I finished typing that sentence she called and say that she will be late LOL omg scary~ HAHAHAHA
But still I am going off because I am freaking urgent now and it feels like I'm gonna burst soon LOL
So with that Ciao~~
If I'm free tonight I will update the pictures of my magazines haha
So many things to do and so little time
I wish I have more than 24 hours T____T
blogged @ Saturday, September 5, 2009 2:04:00 PM