Dammit la~
Just when I was going to transfer my photos of my new pamphlets into the computer from my digital camera,
I connected everything and I saw that there were only 3 videos inside
I was thinking "huh?"
So I plugged it out and checked the camera itself and found out that ALL of the pictures I had taken was deleted away
And left that 3 stupid videos
DAMMIT LAR
My stupid baby sister
Took my camera when I was bathing and somehow deleted everything unintentionally and wtf
ALL THE TIME I SPENT TAKING THOSE PICTURES WERE GONE
All the time I couldve spent studying argh~
And now I have to take those pictures ALL OVER AGAIN
Which probably would be like what?
2nd week of November?
Dammit la~~
HATE IT HATE IT HATE IT when people meddle with my stuffs
FUCKING HATE IT OK!
Just leave my stuffs ALONE
Same goes for when I planned things out nicely and people just screw it up
Or even when things don't go according to plan
JUST FUCK IT
I don't know why am I getting so upset over but I'm just freaking upset
I am still having stupid PMS I don't even know why
This stupid on and off moods it's killing me argh!!
Thank goodness I just watched Hey!Hey!Hey! and the latest episode of Domoto Kyoudai~
It's damm funny and Koichi just never fails to cheer me up T____T
Haiii Kochan suki yo~~~
I am still pondering over money issues~
Dad want to lend me money to get my IC made
But its a freaking 100bucks and I argh~~
I don't wanna owe..
I'll see how things goes
My trip to Japan is getting further and further away~~
Money why are you just so hard to obtain???
Ok enough whining I'm going out for lunch get a massage and back home to study~
Ciao~~
Sorry no pictures again~~
These few weeks will not have any pictures because I just can't afford the time and trouble
Gomen!
UPDATE: Ok it's always like that everytime when I said that I wont be uploading pictures there are new pictures coming up that I just have to share omgomgomg~
Ok this is no Kochan, not Tsuyo not KinKi,
But Lu Chen!!
He updated his blog and apparently he's in Japan now~
WHY IS EVERYONE IS JAPAN BUT ME!!! T_____T
Haha and he took 2 photos with this magician that he looked up to when he was young,
Just like how Koichi feels when he met his fav F1 racer =DD
And omg Lu Chen I miss you~~
Will you come Singapore please please?
Then we can converse in Chi, or Eng, or Jap =X
Your choice! =DD HAHAHAHA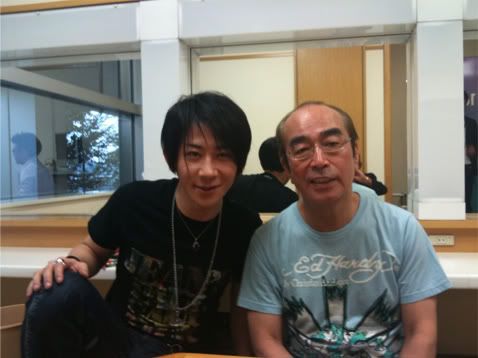 As usual my magician is still ever so handsome T____T
And he's in black! WOOT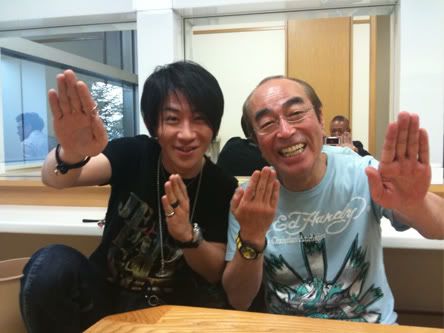 HAHAHAH this is just sooo cute!!! LOLOLOL
I'm in love with guys who are like at the age of 30 and above T__T
I need help...terribly T___T
Labels: Baby Sis, Koichi, Lu chen, Thoughts
blogged @ Tuesday, October 27, 2009 12:50:00 PM