Dammit~
Good news~
My KinKi YOU Pamphlet and clearfile came in today!!!
I am soooooo happy that I totally wanted to blog about it
But oh man but I told myself that today I will definitely update my uploads for the downloads of KinKi YOU DVD,
So argh~~ It took me sucha looooooong time that I don't have time now!
Because I have to be at work at like 1030?!?!
It's already 2.12 now~
So before I go~~
A picture of the clear file that I got
ITS GORGEOUS I TELL YOU
I am sooo using it for my Intermediate Japanese class lesson hehe
And show Takatsuka sensei my beloved KinKi Kids MUHAHAHA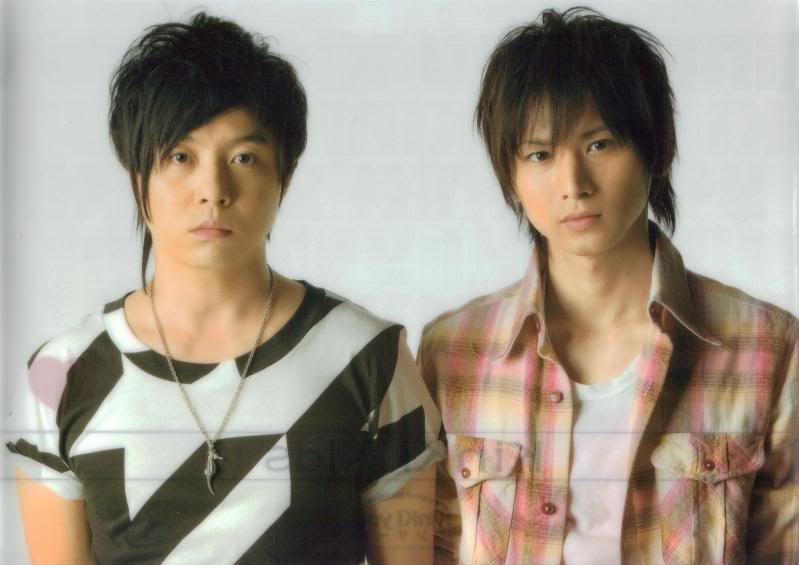 Weeee nice hor!!!
Koichi looks damm good la!!!
I love love love him!!
Yeaa I know I very biased but I'm tired so who cares~
A small bit of the poster that I scanned today~~
Yes yes I am biased
Tired people get to be biased ok? =DD
Too lazy to look at Tsuyo now =X
But omg he's soooo cute right!!!!
Smiling like that!!!
Tell me who's heart didnt melt!!!
I'll burn it until it melts =XX
Ok la time to sleep la~~~
T_____T
Oh ya Gally fell sick T___T
GET WELL SOON K!!
I know you're very tired and probably won't even be reading this~
But man~~ I love you!!
So please get well soon~
I will pray that God will heal you soon, or rather NOW!!!
Haha *hugs hugs hugs*
And vanilla~
Gomen! I wanted to reply your mails today~
But yeaa I got distracted T____T
Gomen!! T___T
*gives you a hugs too* ^^
Ok I'm going I'm going~~
Labels: Gally, Kinki Kids, Koichi, Thoughts, Vanilla
blogged @ Saturday, October 17, 2009 2:10:00 AM