I lost~~ KOICHI IS MY FAV SUSHI CHEF!! =X
Yes like what the title said~
I lost~
After struggling for one whole night~
Weighing the pros and cons~
Comparing prices~~
But when I woke up this morning~
I thought about it again
And I clicked buy~ zzzzzz
And so yeaa~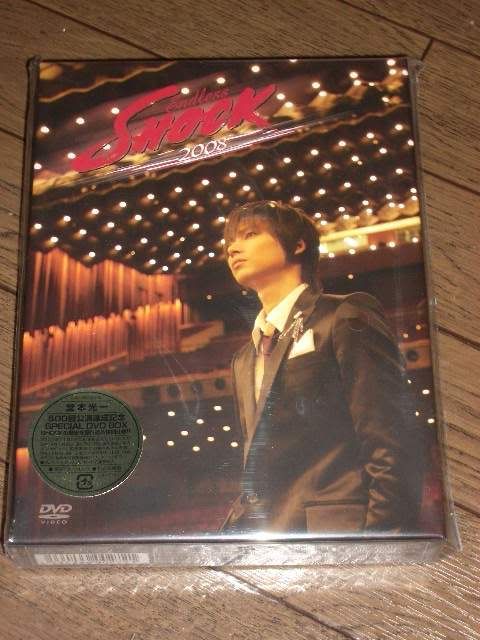 THIS IS MINE NOW!!!!
Ok la I know it's sad that I spent again~
But well at least I know I finally have it~
And I don't have to keep thinking about it anymore!!!
Me:
Buy it now price is 4400yen~
Thanks so much!!
Sending more money to Japan again T___T
Muku:
Hey Sarah~"
How are ja?
Ehe thank you so im gonna bid it ne?
So work harder sarah~ XD
muku
LOLOLOL!!! HE IS SO MEAN OK!!!
I bet he's like laughing at me behind that computer screen!!
Thinking MUHAHAHAHA this poor fangirl is sending all her money TO ME!!!!
Argh~~~~
Well all I can do now is work more~
WORK!
MORE!!
LOLOL ok anyways today I watched this video that Mimosa has subbed
It's about Koichi doing a promo for his Sushi Ouji drama last year~
And guess what?
In order to film this drama he actually underwent sushi training u know!!!!
So a part of this program made him have a sushi making competition with Tokio's leader~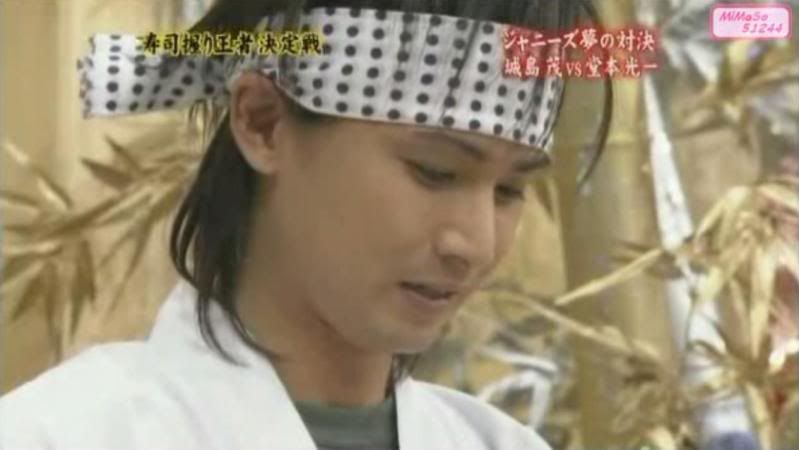 My sushi prince!!! =DD
When making the sushi he was sooo nervous ok!
Being the Mr Perfectionist, he obviously will be worried that he will not do a good job~
And seriously his skills are not bad!
But he was soooo modest that he kept saying that he screwed up~ LOLOL!
But seeing how he make the sushi~
And how much effort he had been putting in~
Awww it just makes me go awww~~
So obviously I cannot help but make many many screencaps!!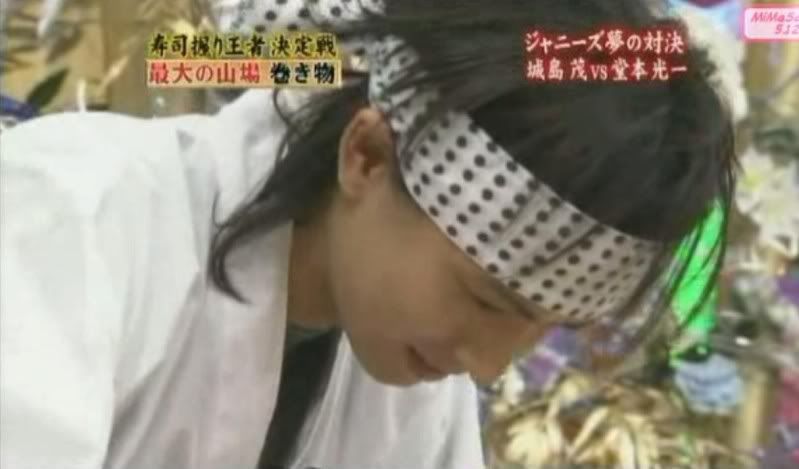 His concentrated face when trying to make a sushi roll~
Yes like what the subs said~
His side view is KAKKOII!!!!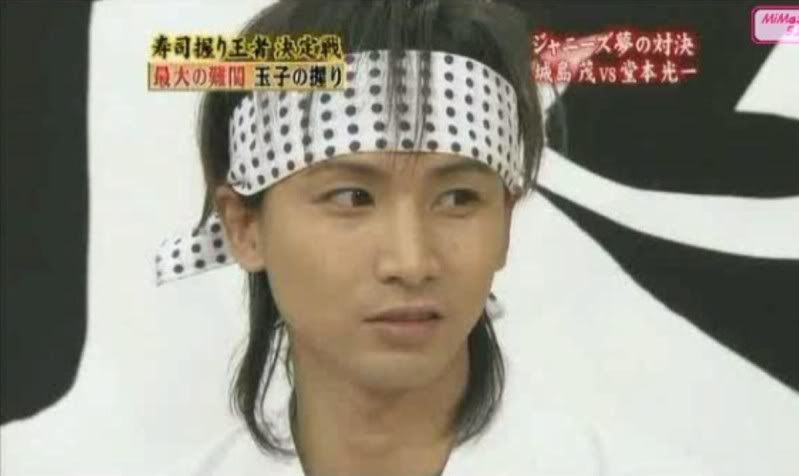 Haha that face with that headband is just soooo cute!!! LOL
Seriously does he look like a 29 year old ossan???
NO!!!!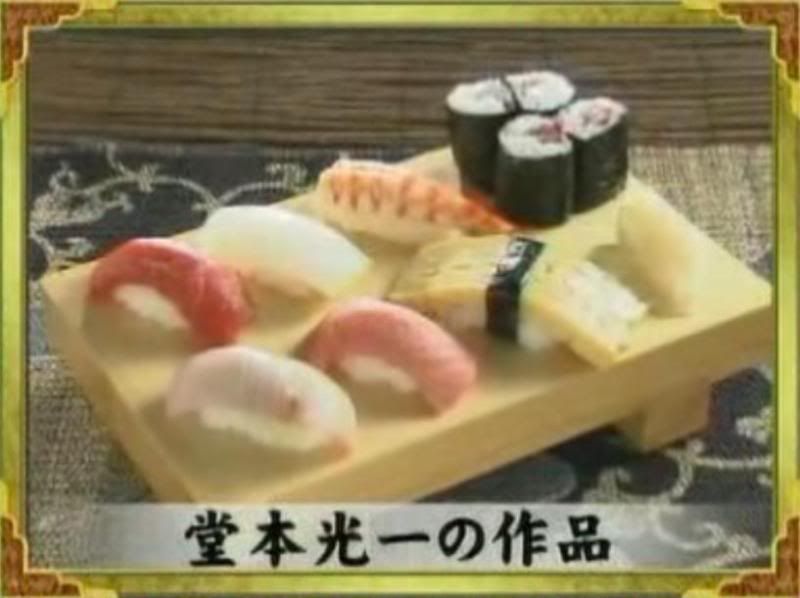 The sushi that Koichi made~
BEAUTIFULLY MADE RIGHT!!!!!
HE IS GOOD!!!!!!
And he really made all those himself ok!
I SAW HIM DO IT!!! =X
Before he started making the sushi~
One of the judges was like saying "can he really do it?"
And Koichi immediately replied "MACHA MACHA OMAE NANKA NIGITTE YARU!!"
(Macha is the person's name) HAHAHA!!
Then after that he knew which sushi the judge was gonna try~
So he specially made the sushi~ and told the judge that "when you eat the sushi, there will be a surprise" HAHAHA
Turns out he add SUPER A LOT OF WASABI INSIDE!!! HAAHAHA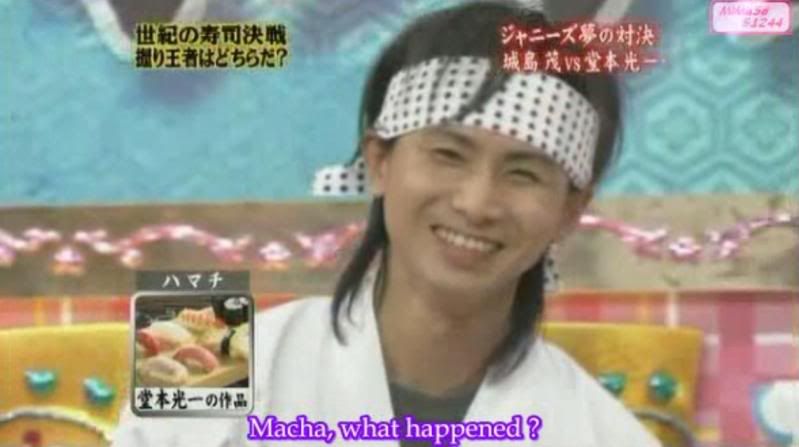 LOOK AT HIS MISCHIEVOUS FACE!!!!!
HE IS TOTALLY ENJOYING IT!!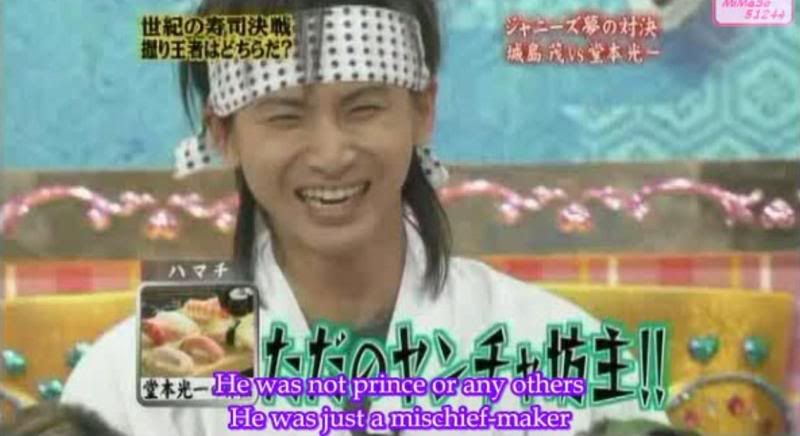 And then he cannot control his laughter anymore when the judge said that he's not a prince or whatsoever at all~
He's just a mischief-maker HAHAHA!!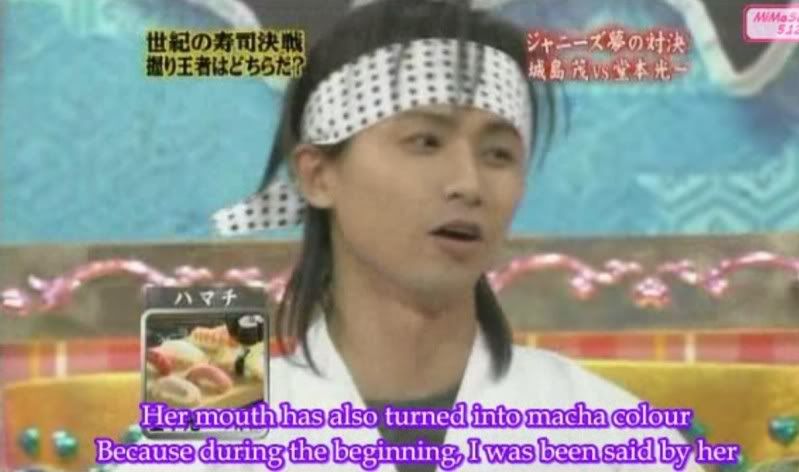 And then Koichi tries to explain that he did that because she said something about him before~~
(Which is about whether he can make the sushi anot) HAHAHA!!
This Koichi bears grudges!!! LOL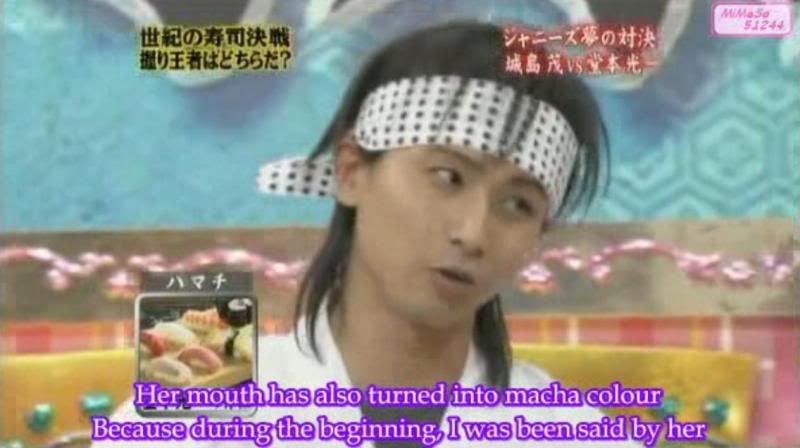 LOOK AT HIS FACE!!!
It's like saying "you shouldn't have messed with me" HAHAHAHA!!
The "I told you so" face LOLOLOL
And look at him still grinning when he said that!!
He totally doesnt feel guilty at all!! HAHAHA
Seriously, don't offend Koichi HAHA!
Especially when he's going to make sushi for you! HAHAHA
And of course~ OUR KOICHI WON!!!! =DD
Of course! What else can you expect from my dear Mr Perfect hehe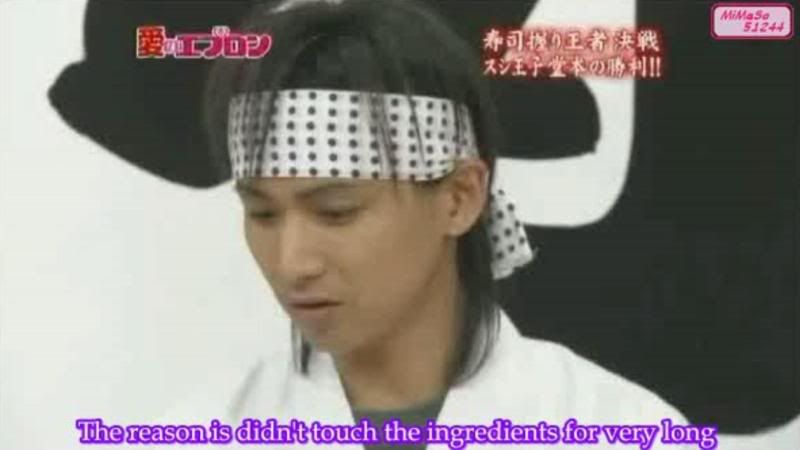 And he goes on to explain that he won probably because he minimized the amount of time taken to make the sushi, so that the heat would not affect the freshness of the sushi~ hahaha
Sasuga Kochan!!!! ^^
And I capped this also because I think he just looks damm cute! HAHAHA
And if you haven't watch it already~
Please download this show from
HERE
Ok this girl is gonna go sleep now~~~~~~~~~~~
zZzzzzZzzzZzzzz
blogged @ Wednesday, November 25, 2009 2:22:00 AM