J ALBUM COVERS OUT!!!!!!
Ahhhh!!!
I checked the website and it's updated and ahhh!!
At 1st when I saw the cover (they only posted the Limited Edition cover on the front page)
I was like 'NOOOOOO!!! IT'S TOO SIMPLE!!!!'
Then when I go to the main discography page I saw the other edition's cover and I was like
'YES!!! WOOT ITS NICE OMG IT'S NICE!!!'
And then 0.5 seconds later I went 'NOOOO!!! NOOOO!! NOOOO!!! I DIDN'T BUY THE REGULAR EDITION!!!! WHY WHY WHY WHY WHY?!?!?!?!'
And yeaaa time to show you the 2 covers that got me so worked up =)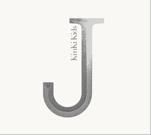 J Album Limited Edition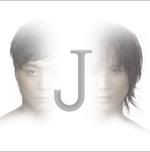 J Album Regular Edition
OMG THIS IS NICE RIGHT?!?!?!?!
WHY WHY WHY!!
THEY ARE SOOOO MEAN!!!!!
KOICHI DIDNT YOU HEAR ME SAY THAT I WAS GOING TO SAVE MONEY!!!
GRRRRRRR!!!
Hahaha and yeaaa I will be buying the Regular Edition now~
As soon as I get my pay DAMMIT!!
Ok off to eat lunch and start mugging for my last paper tmr weeeee
3 papers down, 1 more to go!!!! ^^
Labels: Kinki Kids, School
blogged @ Monday, November 9, 2009 5:21:00 PM