A new haircut~~
Yay~~
Finally i got rid of my fugly hair LOLOL
Bye bye to ugly hair!!
Hello to neater hair =X
Ok la I would not say that my hair is great because of my face T_____T
Seriously I need to get my face slim down ARGH!!
It used to be so easy to slim down my face! =X
Hahahaha
Guess I'll have to eat lesser and start slapping myself =X
HAHAHAHA
Ok accounting today SUCKS BIG TIME
Dammit dammit dammit!
It was soooo difficult and omg argh!
Forget it
Just be prepared to retake the stupid subject
After the exam met Emily and gave her the T-shirt
Before that gave Kristy her concert goods as well
Then headed off to Kino to get my copy of Only Star
And I was just telling Emily that I hope I wont see Gyao magazine there
Cus inside got KinKi AND KOICHI'S CONCERT REPORT!!
And I really dont wanna spend money to buy it
And who knows when I'm there,
THERE IS THIS ONE LAST COPY WAITING FOR ME!!!
Like omg?!?!?!
I am totally weak in resisting so I took the magazine and bought it T__________T
But you know what?
I'm glad I did because inside there are 8 PAGES OF CONCERT REPORT!!
And it's like big size pictures combining 2 pages
And it's like the most beautiful shots I've seen!
And the section about KinKi Kids they printed FULL PAGE of the picture that I love!!
This!!: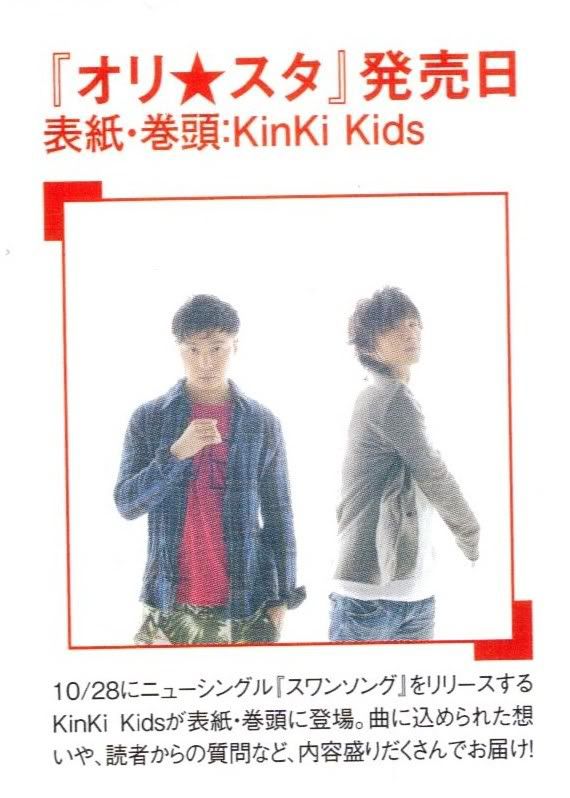 And it's like FULL PAGE SIZE!!!
I'll scan the magazines only after my exams sorry guys T____T
OMG it's like Koichi wants me to have that magazine or something!
And kept that last book over there so that I can have it! LOLOL
Afterwards met up with Selena to pass her the 3D glasses so that she can see Arashi in 3D LOL
And omg it's damm scary it's really really dangerous for me to go to Taka ok!!
I LEFT MY FILE AT THE FOODCOURT OK!!
And I realized it only when I reached Orchard MRT Station
I immediately went back and on the way back,
I was thinking what was inside the file,
And thoughts like "Koichi's magazine page...calculator...pencil case..."
And I was thinking Oh my..at least nothing important was inside
And then BAM!!
MY PASSPORT IS INSIDE!!!!!!
DAMMIT DAMMIT DAMMIT!!
It's sooo scary!!
Luckily this time I got it back!!
OMGOMGOGM THANK YOU GOD THANK YOU GOD!!!!
I totally would have just fainted if I lost my IC AND my passport within 2 months ok!!
Ok enough about that
I got a new haircut!
And cus Eliza wanted to see photos but I didnt have any so we webcamed LOL
And her face was totally frozen LOLOL!!!
Dunno why HAHAHAHAHA and she wants to trade sisters with me
NO WAY!!! >=) My baby sis cute right MUHAHAHAHAHAHA =X
Ok so erm pictures?
Warning: Ugly and weird photos ahead cus I am tired and I still want to camwhore ~.~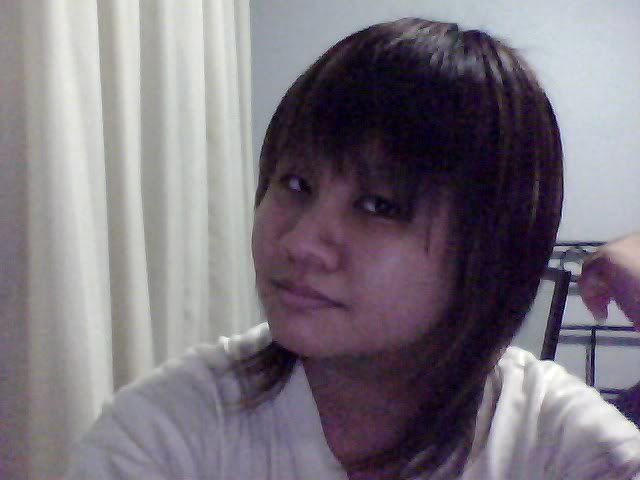 I tried to fake a smile but failed terribly~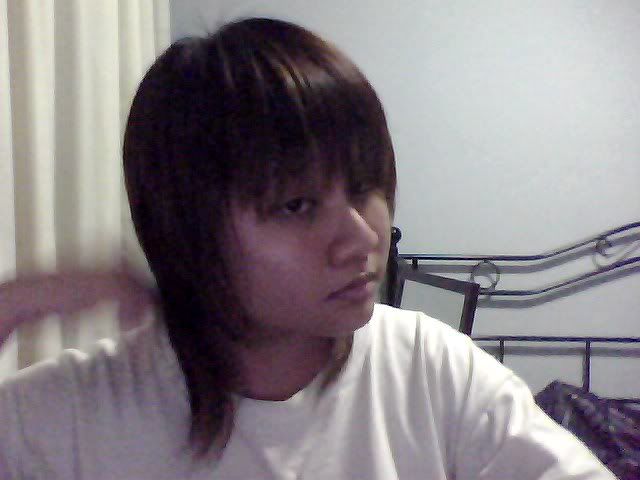 And then I tried to look casual ~.~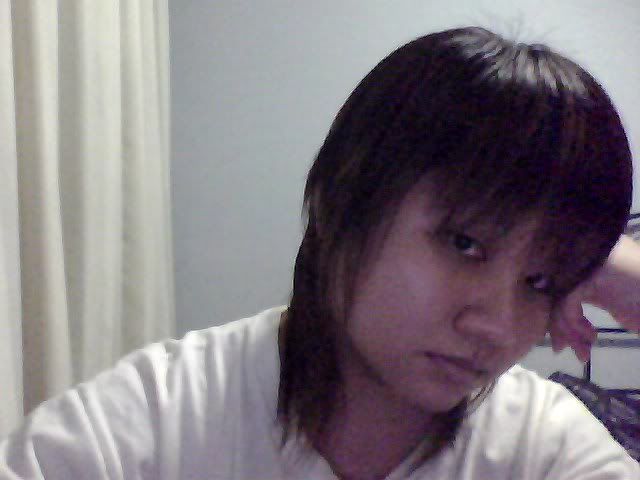 And I got really bored and tired of trying to look nice~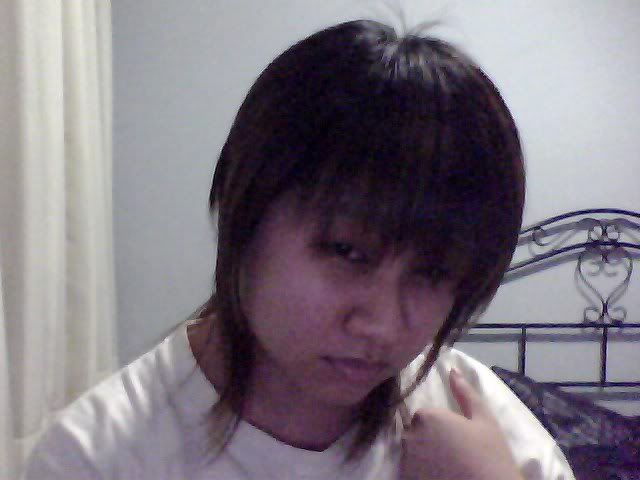 And suddenly DAMMIT it's sooo hard to open my eyes!
I'm really really tired and I cant believe that this was supposed SUPPOSED to be a very short entry~~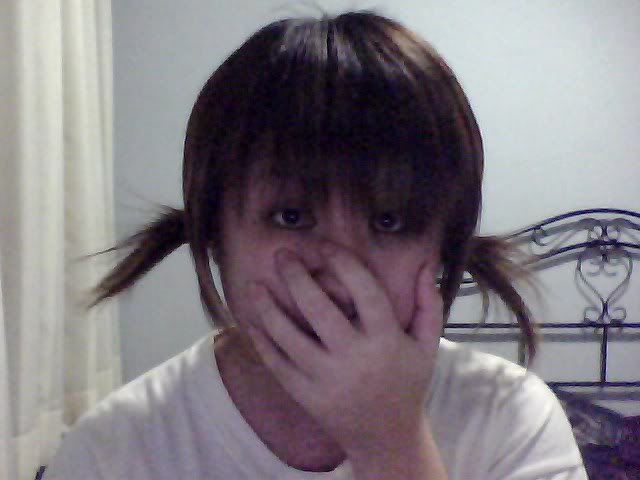 I tried playing with my hair and yeppppppppppppp
I warned ya~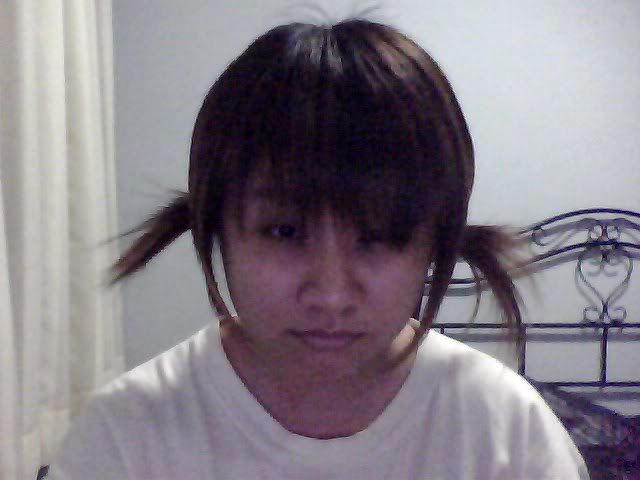 LOL I had trouble opening my eyes again LOL
Lastly a fat faced smile to my dear friends who braved through this entry =X
Hahahaha ok tmr is finally the start of my Japanese lesson!!
I miss Takatsuka sensei sooo much!
I can't wait for class to start!
Hope I'm not late tmr =X
And this is currently the wallpaper for my handphone and it's GORGEOUS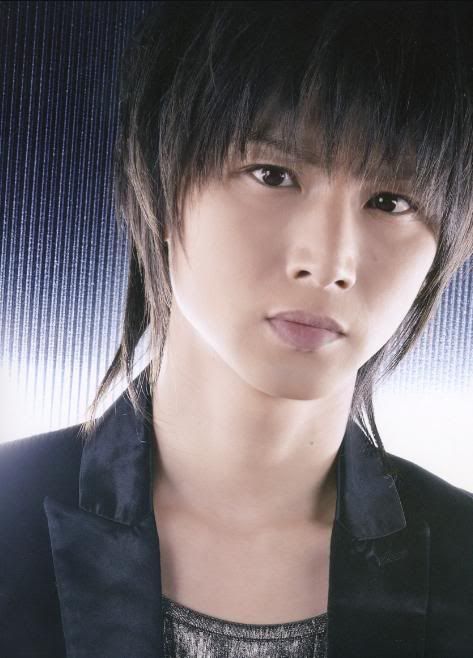 Right right???
It's one of the pictures from the BPM Pamphlet and wooot I totally love the pamphlet muhahahahaha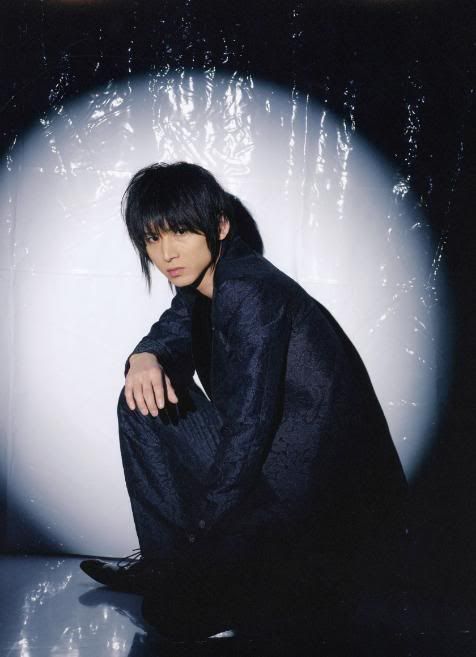 This was originally the picture that I put though, I totally love this,
But somehow I wanted to see Koichi's face a little more clearly =X
Ok I'm going off now~~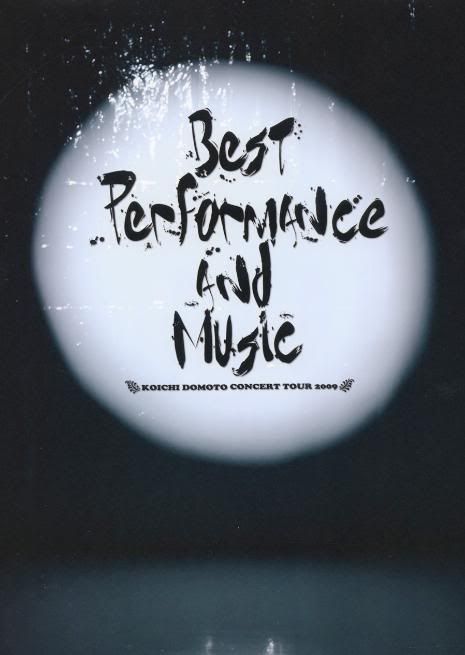 I totally totally love this~~~~~~
And signing off~~~ =DD
2 papers down, 2 more to go...
Labels: Baby Sis, Eliza, Emily, Koichi, Random, Thoughts
blogged @ Friday, November 6, 2009 11:35:00 PM