My Koichi is so handsome~~~
It's been a looong time since I last did a flailing post~
But when I see these pictures I can't help but keep flailing!!
Credits from Johnnys-net
Isn't that costume great!!
It always makes him look so prince~~~~
And his actions~~~ Uwaaaaaaaaa~~~
(Loves the 3rd picture)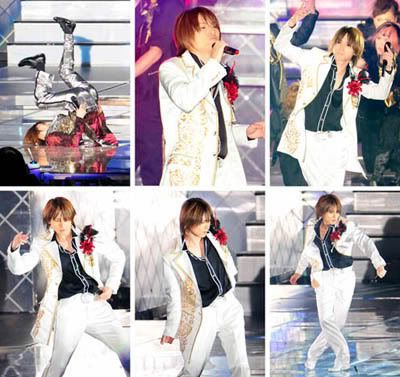 HAHAHA!!! SO CUTE RIGHT!!!!! (1st picture)
And my gosh I love the picture in the middle of the 2nd row!!!!
It looks sooooo cool!!!!!!
Ok I love all the photos in the 2nd row HAHAHAH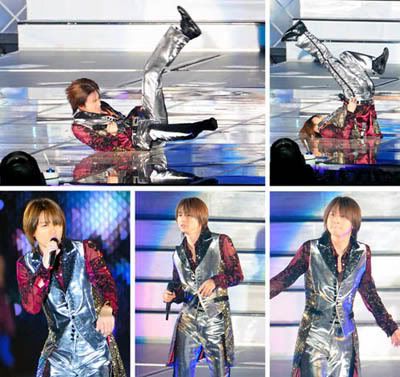 More aho Kochan!!!
Uwaaa I wonder what is he doing during the MC!!! HAHAHA
It's sooo cute!!!!!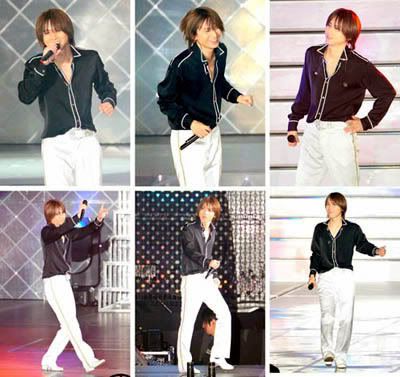 Love this costume on him too~~~~
Ahhh he just looks sooo perfect~~ =D
And he looks so cute in the 1st row of photos too~~ =x
Once again what is my dear Kochan without any smiles!!!
Hahaha I love it when he smiles~~~
Warae!! =D
Hahahaha the middle picture of 2nd row looks so cute!! hahaha
And the last picture too!! HAHAHA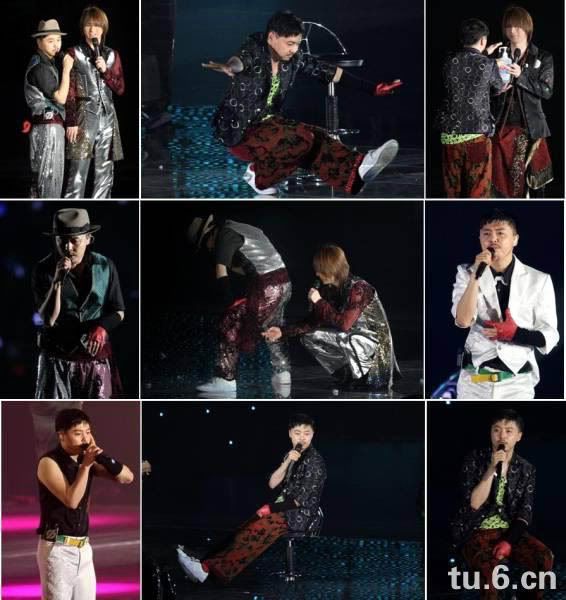 Here comes a little KinKi action~ =DDD
My gosh dont even ask me what is Koichi doing staring at Tsuyo's butt HAHAHA!!!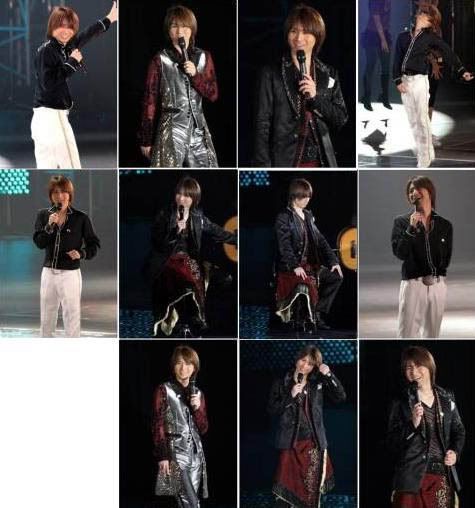 Last batch of handsome photos!!!! =X
And my gosh what is he doing in the last picture of 1st row!! HAHAHA
Spastic! LOLOLOL
Kochan I miss you T______T
It's so hard to earn money~
Yet it flows away from you soo easily~
I guess I'll have to work even harder na~~
Going to isolate my money away from my card now~~
Labels: Kinki Kids, Koichi, Thoughts
blogged @ Tuesday, December 29, 2009 12:49:00 AM