Endless SHOCK 2005 Soundtrack Limited Edition
Yay~~ Somehow suddenly I had the rush to want to update this~
So yupp yupp!! (Yes me is in lecture now =X)
Here I present Endless SHOCK Soundtrack 2005 Limited Edition! =DD
Cover!!!
This is a nice nice nice nice cover!!!!
I don't know why but I totally love it! =D
And Koichi's face looks so good too!! hahahaha
The content page, with more of Koichi's face =X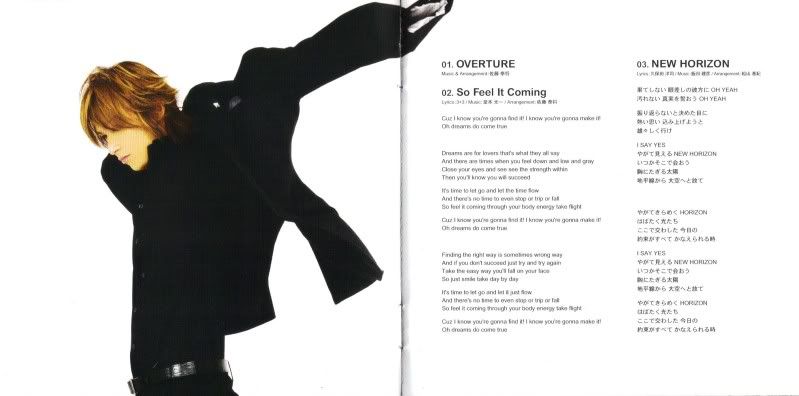 Koichi and a jacket!! Hahaha
For some reason he really looks good when he's trying to wear a jacket hahaha
We've seen that more than once desho? =X
America~~~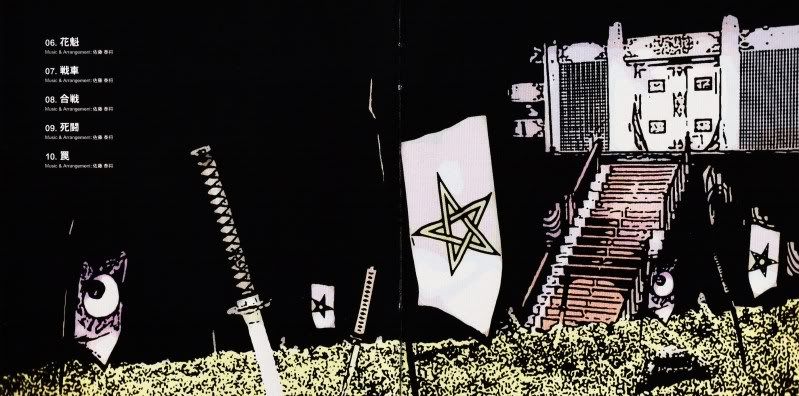 Japanese samurai fight scene
Yupp that's the staircase that Koichi rolled down from =X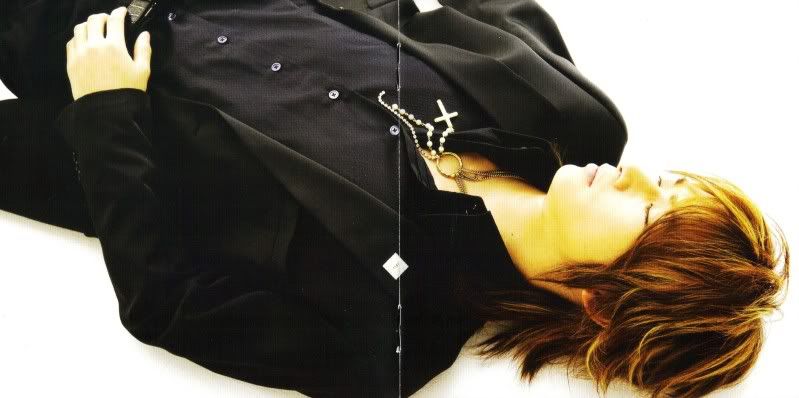 KOICHI SLEEPING!!!
HE LOOKS SOOOO PEACEFUL OMG!!
It's so nice so beautiful so uwaaaaa T_____T
*pounces on him =X*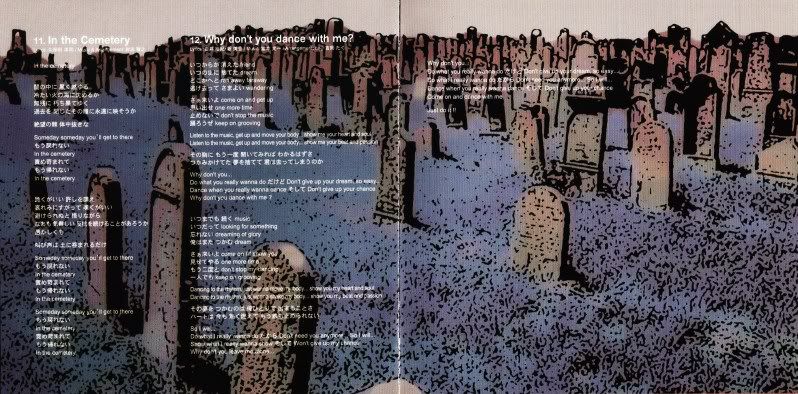 In the Cemetery~
Koichi died T____T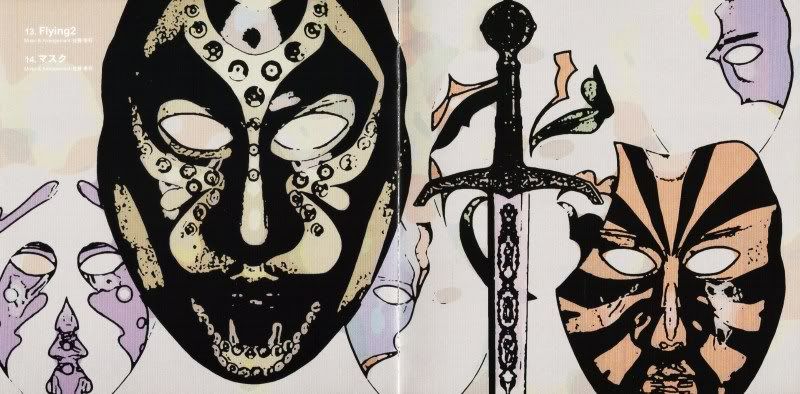 Mask~~
The finale performance before Yoru no Umi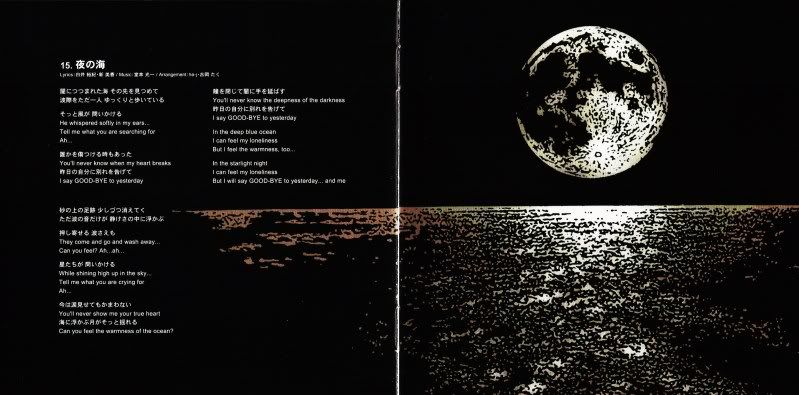 YORU NO UMI!!!!!!!
UWAAAAA SO NICE T___________T
This picture is exactly the image I had when I 1st listened to this song~ lol
So beautiful~~ T___T
Me wants to see the real performance T___T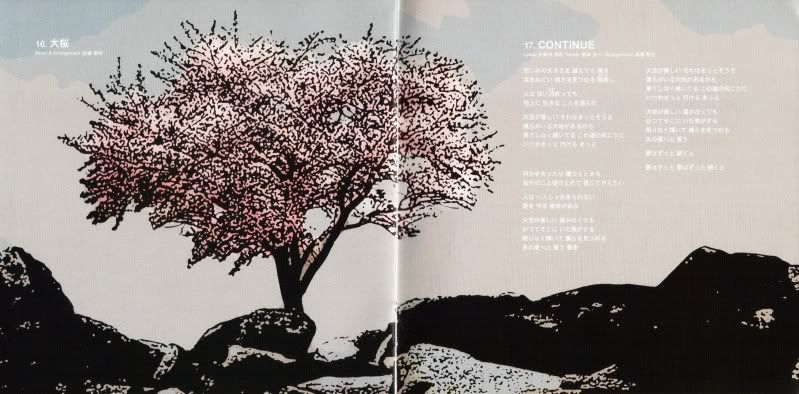 The sakura~~
Where Koichi was placed under when he died again T______T
Seriously Endless SHOCK is such a sad story why am I sooo dark and gloomy?!?!?!
Koichi is always dying even in dramas and his own solo works~
And I love to see him 'dying'
Man I am such a sadist! LOL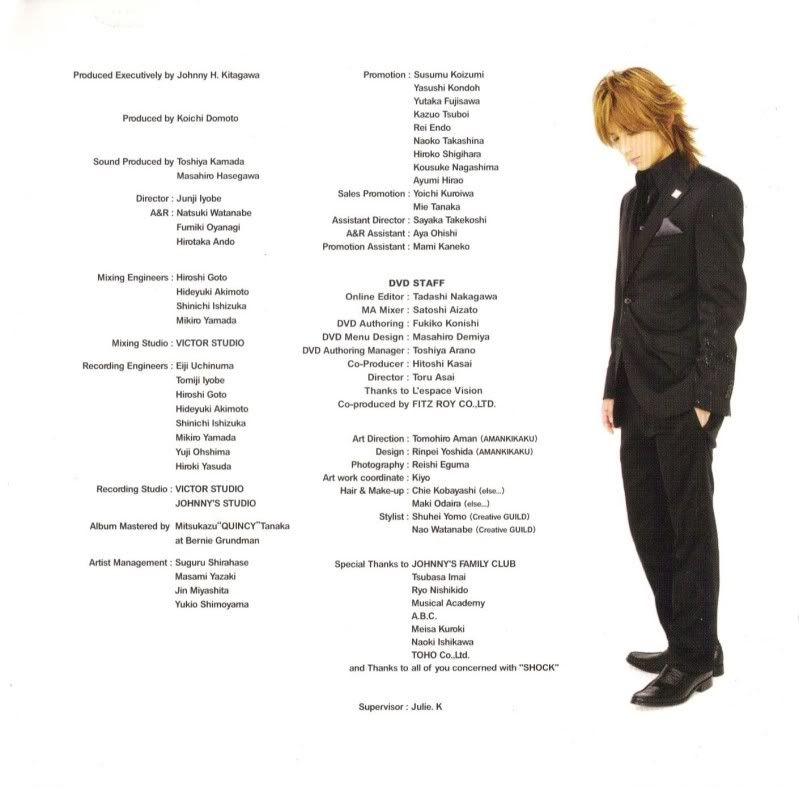 End of the booklet =X
Hahahaha Koichi looks nice!!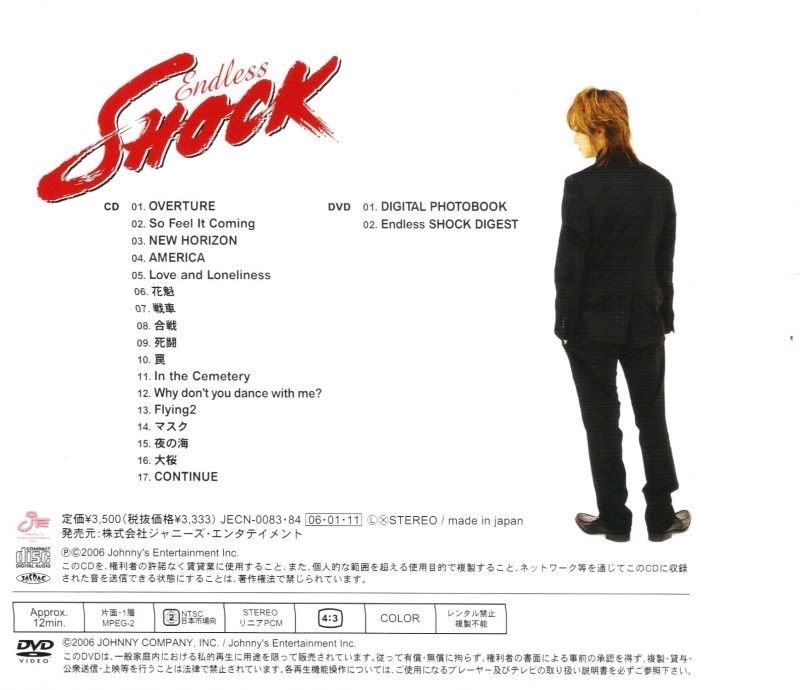 Back of the CD cover~ Hahaha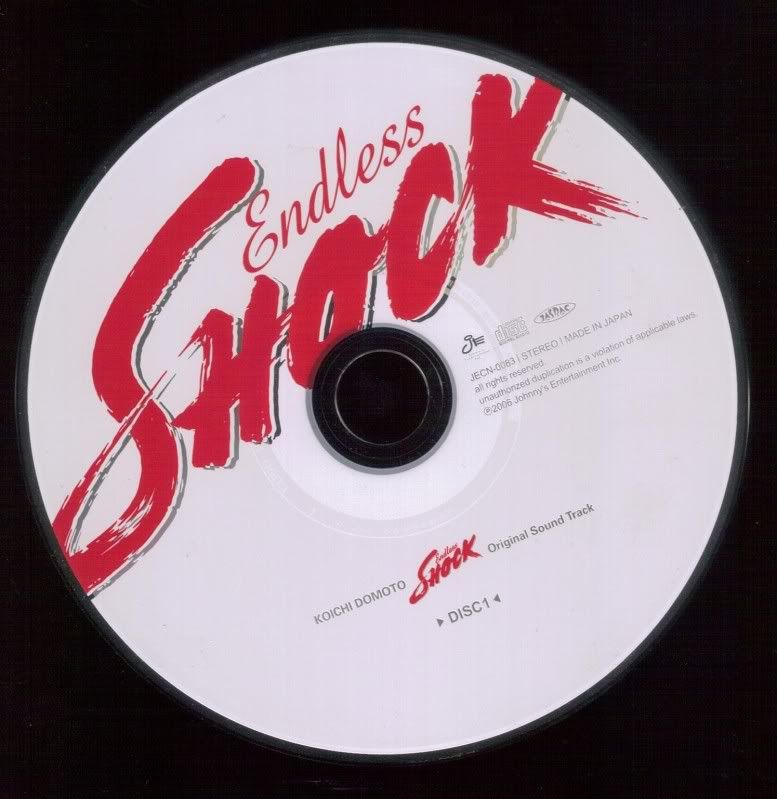 The CD~~
I love the Endless SHOCK logo!!
I need to draw it out one day!!! =X
Maybe I'll print it on my black hoodie =X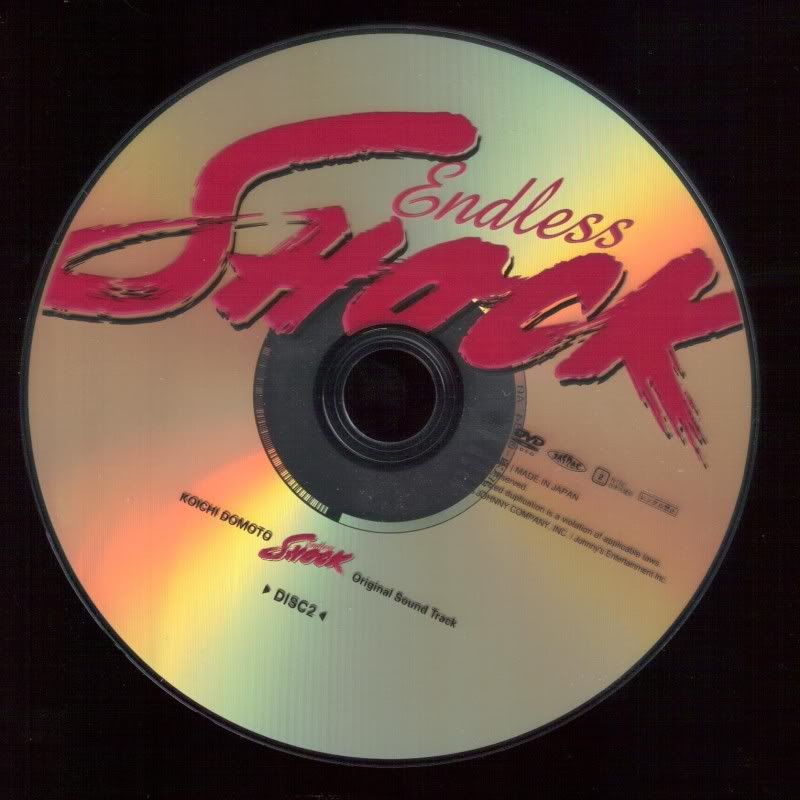 The DVD~~
It's shiny mirror-y and reflecting =X hahahahaha
Anyways there are really a lot of nice tracks inside~
And if any of you are interested, feel free to go
HERE
to download them ^^
Just scroll through all the scans and you will see the download links for the songs =D
And oh oh I highly recommend
LOVE AND LONELINESS, (Track 5)
Shitou (Track 9)
Wana (Track 10) (It's actually connected to track 9)
WHY DON'T YOU DANCE WITH ME (Track 12) (Composed by Koichi!! =D)
Flying2 (Track 13)
Mask (Track 14)
YORU NO UMI (Track 15) (Composed by Koichi!! =D)
Hahaha that's quite a lot of songs =X LOLOLOL
And inside the DVD, there's a video of trailer of SHOCK
So to let you guys roughly know what Endless SHOCK is about,
I present the trailer! =D
I already subbed this so you can just watch and understand it properly =D
So enjoy! =DD
PS: Nice?? I love the part when Yoru no Umi came in! Hahaha
That song is really amazing na~~ No matter how and when you use it it's just so beautiful~~ T___T
Thanks for Meiyan and Eliza for helping me translate certain parts too~~ =DD
Hahahaa ♥ ^^
Alright going off~ hahaha
I realized that time passes SUPERRRRR SLOW when you are actually listening to lectures =X
Labels: Eliza, Endless SHOCK, Koichi, Meiyan, Subbed videos, Thoughts
blogged @ Wednesday, January 20, 2010 12:17:00 PM