NEW WALLPAPER!!!....YET AGAIN =X
Hahaha oh my gosh I have an obsessive changing wallpaper syndrome!!!
And it's always for the same reason!!
KinKi -> Koichi -> KinKi -> More Koichi -> KinKi -> MORE KOICHI!!
And if you remember, this was my previous wallpaper: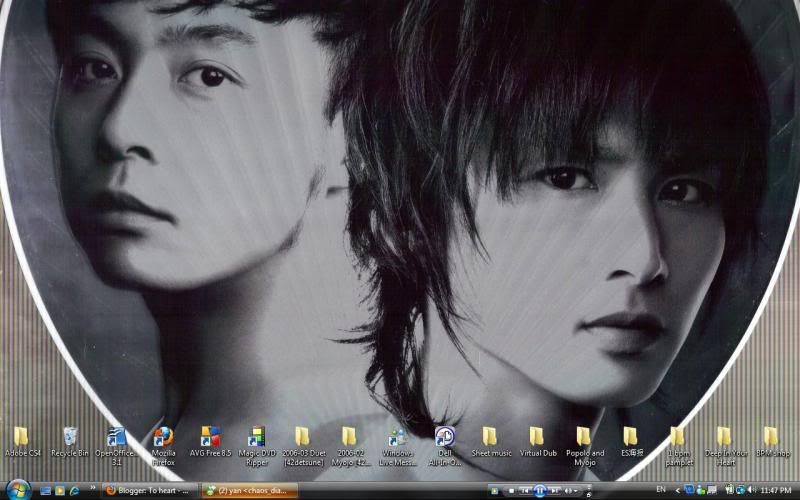 And thanks to Kristy who showed me the pictures,
And thanks to Meiyan who showed me the scans,
My wallpaper has transformed into THIS: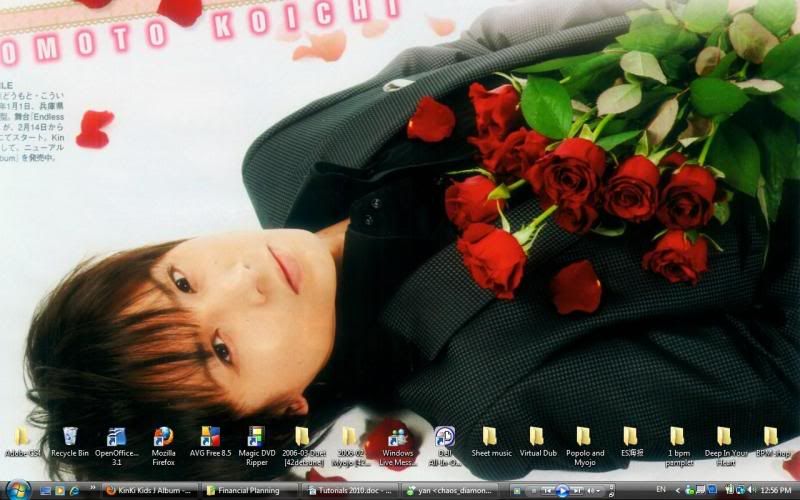 UWAAAAAAA
FAINTS FAINTS FAINTS FAINTS X1000000000000000000000000000000000000!!!
IT'S SOOO FREAKING NICE!!!
KOICHI WITH ROSES IS LIKE
UWAAAAAAA
If only next time my boyfriend can be half as charming as him T______T
I'll die HAHAHAHAHA
Alright on to other things,
As I was browsing through the older entries,
I saw this: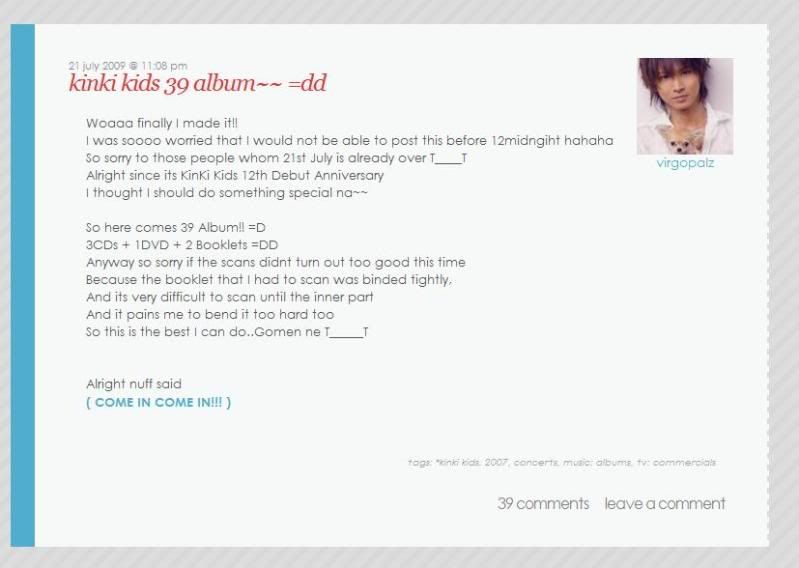 HAHAHA!!
What a coincidence!!!
I uploaded the 39 Album and just nice there were 39 comments!! LOLOLOL
I love little miracles like that =X
hahahahaha
And I scanned this for the benefit of Eliza~
But it's tooo tooo nice so I decided to share it here too~~~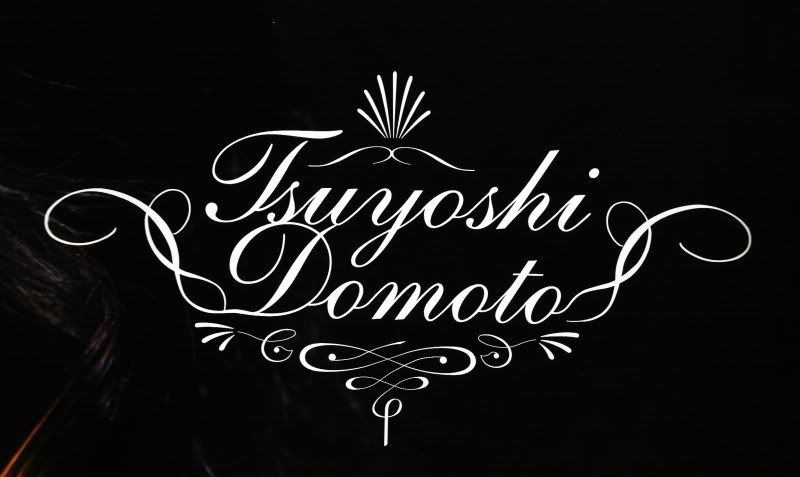 Tsuyo!!!
So nice right!! I scanned it from the Anniversary Concert Pamphlet lol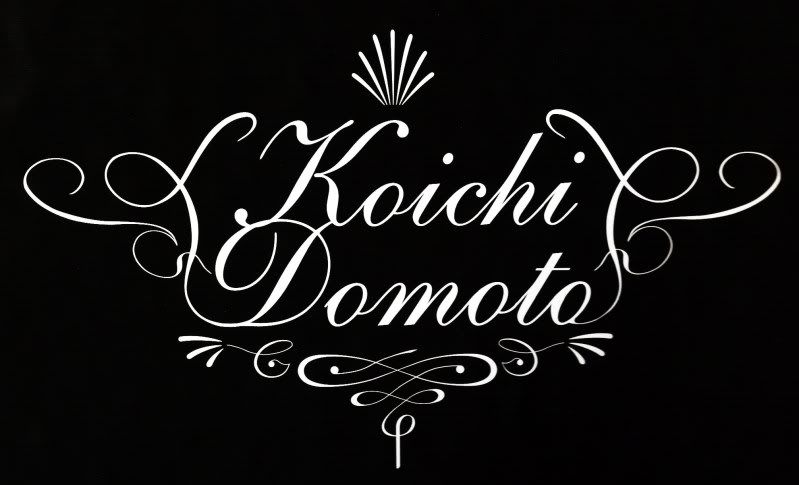 KOICHI!!!! UWAAAA
Yes this is my MSN display picture now~ =D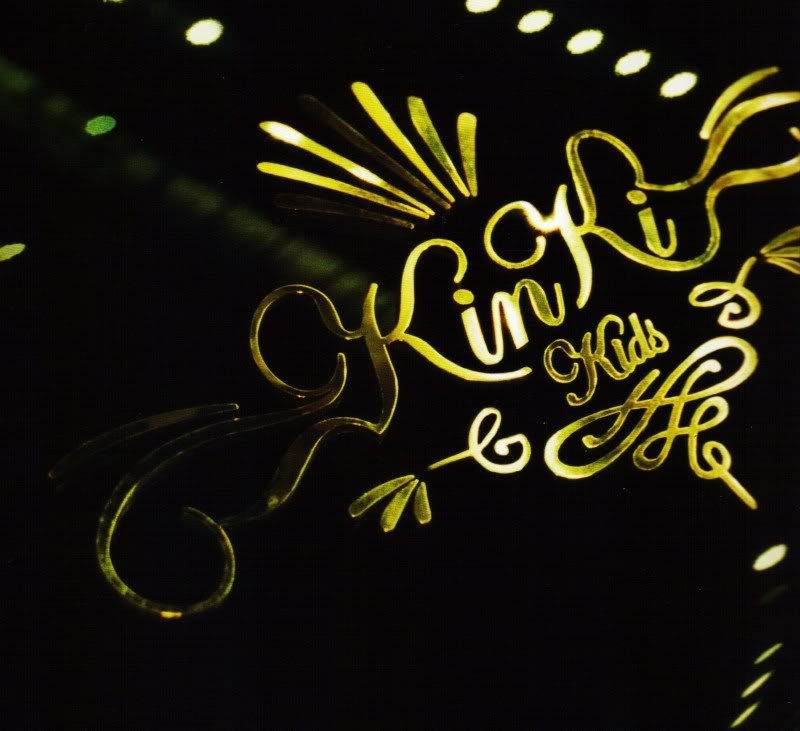 KINKI KIDS!!!
This is soooooo nice!!!
T_____T
Hahaha
A bit outdated but
Someone went to photoshop this together!!!
I totally love Meiyan for showing me this!! hahaha
Uwaa I totally wouldnt mind it these 2 drivers just kidnapped me =X LOL
Haha ok I've blogged enough~
Will talk about Endless SHOCK tomorrow
If I'm not too lazy =X
Hahaha alright cya! =D
PS: Yay~~ Vanilla replied my mail!! So fast too!! hahaha
I couldn't stop grinning like an aho and I see her name appear in my mail, and I had to control myself from laughing when I see her saying she loves I Will with Koichi's part "I will be here by your side, always..always.." because OMG VANILLA I AM LIKE THAT TOO!! HAHAHAHA That was the part of the song that made me fall in love with that song omgomgomgog HAHAHAH
And Koichi's voice is just so UWAAAAAA!!!
SO SWEET!!!! =XXXXXXXXXXXXXX
Hahahaha
One step closer to Endless SHOCK..
Yuanshan hang in there~
Labels: Endless SHOCK, Koichi, Meiyan, Scans: others, Thoughts, Vanilla
blogged @ Wednesday, January 20, 2010 12:10:00 AM