Random again
It's been quite a while since I last updated
So many mails I have yet to reply,
So many things undone
Yes I know I am supposed to share my Ovation Look at Star scans already
It's sooo nice and I am dying to share it!
Someone give me some time!!
And take away all of my laziness please T___T
Well I also don't know what did I want to talk about in this entry..
Met Meiyan and Eliza in school today~
Didn't really do much
I was sooo tired after class (commercial law was quite interesting!)
So I just went to find Eliza to catch a breather before going off to work
And Meiyan joined in after that
It feels sooo nice to just sit there and do nothing
I'm not sure if they felt that it was weird,
But to me just sitting there having them around
It just feels sooo comfortable that I can just stone in peace =X
Wouldn't it be nice if there are people around you that you can just have comfortable silence with?
Just like me and Yiting~
Haha still remembering the times where we're just so tired/stoned/bored that we just sat there and did nothing, and didn't feel weird at all~
Maa it would be great if my friendship with them can reach that stage too na~
Work was boring~~~
No guests T____T
Hahaha so nothing much to say~
Well when I reached home I finally finished subbing the 3rd episode of
Tenshi ga Kieta Machi!!
Seriously I swear the 3rd episode is one of my favorite episodes in the whole show!
Koichi being whacked while running a fever,
Looking as weak as ever~~ (I love it~~ I know I'm such an S =X)
But he looks HOT when he's being whacked!
Makes me want to go over and hug him T____T
Talked about Tenshi ga Kieta Machi with my boss today~
Cus she watched Sushi Ouji, and she knew about that show,
I wanted to asked her if she finished the drama
But she said that she only heard of the show and when she tried to search for it,
She couldn't find it
So I told her that I would give her the link to watch the video in Tudou,
Since she's going back to China for a month anyways~
So after I found the link,
I couldn't help myself but clicked at the very last quarter of the last episode again
Yupp the episode that made me cry and wail soooo loud
I just wanted to watch it again,
Because the last time I watched it, I was crying so bad that I didn't get to watch it properly
Yess I am still under the fever of this show,
And still traumatized
And probably won't be getting over this show soon especially when I'm subbing it now~
Never in my life would I ever expect that Koichi's drama have the power to make me cry..
And now that I've watched it again,
It's still the same!!
But I didn't cry even when Koichi was suddenly **** (no spoilers =X)
So I didn't cry at that part when I cried so hard the previous time
But when I watched to the very last minute of the show,
Looking at Koichi's kanashii (sad) face,
And gave a forced smile, and said:
"俺は、ずっと一人だろう。。"
(I, have always been alone..)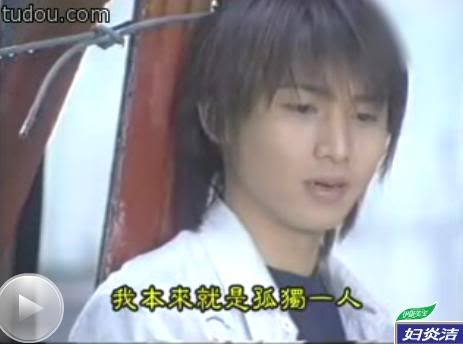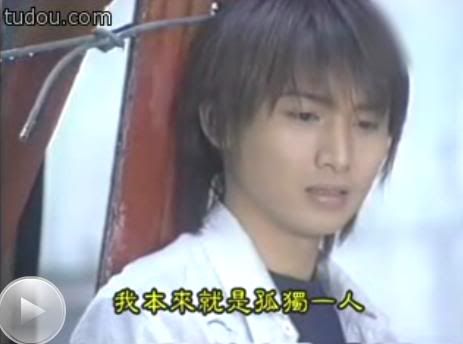 At first he looks quite sad,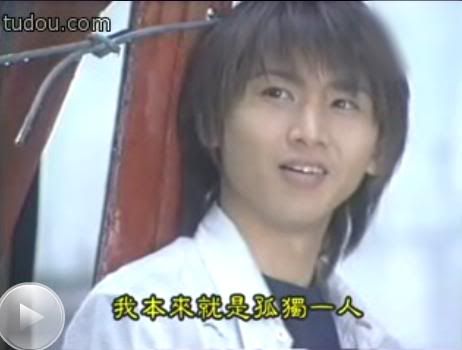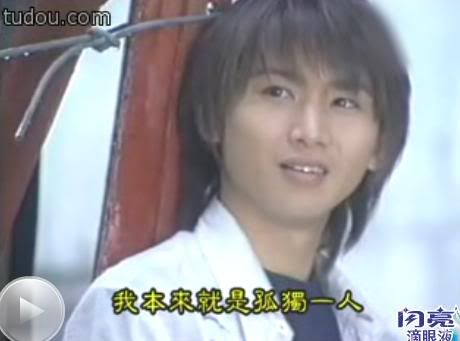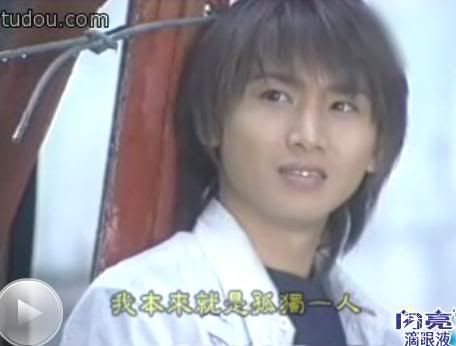 Then he tried to force a smile...
Waaa seeing his face as he said that,
Together with Mou Kimi Igai Aisenai playing in the background
I really couldn't help but start tearing up again,
And by the time the show ended,
Once again I started crying...
Labels: Koichi, Random, Thoughts
blogged @ Tuesday, January 26, 2010 12:39:00 AM