天使が消えた街~The town where angels disappeared~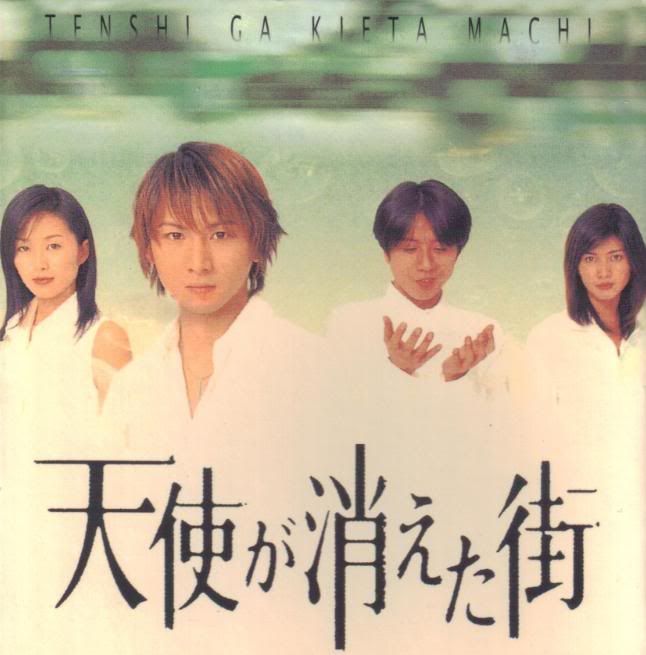 Tenshi ga Kieta Machi~
I admit it
I lost...
I don't get it..
One litre of tears, Crying out love in the center of the world,
Give me whatever tear jerker drama that many have cried on,
I did not cry.
But this?!?!
Summer Snow I got spoiled halfway so I can understand why I cried
I knew what was 'really' going on that's why before the drama even said it I couldn't stop crying already
But this drama..I didn't expect to cry at all
You know what?
This drama is loooong..I marathoned until 4am
I have school tomorrow~
I was always on the verge of crying..
On the verge on the verge but I didn't cry
Yet towards the end,
It was sooooooo sad (not touching but sad) that I couldnt help but start tearing up
And then something happened and I literally cried as if I really lost someone I love
It was loud, I was wailing, I really felt that I lost someone important in my life forever
Yes that was 10 times worse than how I cried in Summer Snow,
That was how crazy this show was
And when I continued watching,
騙されちゃった!! (I got cheated!)
The reason that made me cry soooo badly and started coughing and couldn't breathe,
Didn't happened.
The drama tricked me!!!
Koichi you tricked me!!
I literally cried sooooooo loudly and so painfully that
If you were there with me at that point of time you would be soooo shocked
This show is really powerful
Until now the images are still in my brain
The feelings, the happiness, the sadness..
It's as if I really was a part of that show
All I could say is this is Koichi's
BEST DRAMA EVER!!!
Well unless a better one comes by,
If not this is the best!!
BEST!!!
Koichi this show made me love you more and more and more
And you really traumatized me so you better do more aho stuffs in SDK to start calming me down!!
Because I'm sure this show will haunt me at least for the next 1 month...
(Yes the impact of this show is literally 100000times stronger than how Summer Snow has impacted me..I'm only saying this because I watched this back to back..no other intended meaning)
Drama review?
Nope this is not one
I don't want to spoil the drama for those who havent watched it
Some may find this show draggy or slow
But somehow I just have no problem watching all of it
I even felt the need to marathon it..
Advice?
People like Emily who cannot stand watching Ningen Shikkaku,
Or people who enjoys happy dramas..
DONT EVER WATCH THIS DRAMA!!
THIS DRAMA IS MUCH DARKER THAN WHAT NINGEN SHIKKAKU COULD EVER PORTRAY,
THIS DRAMA MAKES ME FEEL SOOOOO KUYASHII,
WHICH IS THE REASON WHY I LITERALLY BROKE NEARING THE END OF THE LAST EPISODE
Ok it's not that bad because this drama gives hope, light, miracle..
But still..
For those who can't stand it,
DONT WATCH IT!!!
End of report =)
Yes I updated this at 4:14am
And I wrote this right after I finished wailing and crying and still am traumatized by the drama
So if I sound very crazy now,
I probably already am =)
PS: If I ever recommend you to watch it, that's only because I'm only halfway through the drama and haven't finished it..so whether you want to watch it a not, it's entirely up to you =)
Labels: Emily, Koichi, Thoughts
blogged @ Friday, January 22, 2010 3:59:00 AM