A few things to cheer me up~
Random post,
Supposed to sleep now
Will do so after I finish this entry~
Played Go Chess with Meiyan over the internet just now HAHAHA
Uwaa stupid girl make me watch Hikaru no Go and made me interested in Go Chess
While playing Meiyan ate my white chess by 100++!!!
But when we ended the game I won by dunno how many komi
I DONT EVEN UNDERSTAND WHY!!!!! LOLOLOLOL
Someone who knows how to play Go Chess teach me please? T___T
I tried reading it at Wiki but T____T
Yappari for a beginner like me it's so confusing T___T
Hahaha
Ok on to nicer stuffs!!
Today is a rest day for SHOCK
There's no SHOCK performance today~
I wonder what is Koichi doing during this break na~~
Writing songs?
Sleeping?
Playing games?
I bet it's the last 2 =X HAHAHA
Tomorrow there will be another SHOCK performance at 6pm Japan time
So weeeee tomorrow at 5pm please think about Koichi!! =D (For Singapore time)
And someone posted a small scan of Myojo
Uwaaaa makes me want to get the magazine~~~~~
*no no no no girl you need to save money~~ save for SHOCK Book in Book*
This is the amazing specs picture!!
Everyone's fangirling over it~
Since it's Koichi, I'm joining in too!! =D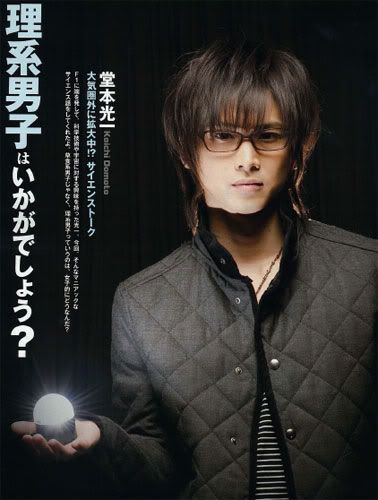 Uwaaaaa it might not be the most handsome specs pic ever~
But it still makes you melt!!!!!
How how how can he still look so handsome with that ugly specs =X
LOLOLOL
Yeaa me is not a fan of such specs hahahaha
And kudos to since1997 for showing me the cutest Koichi ever!!!!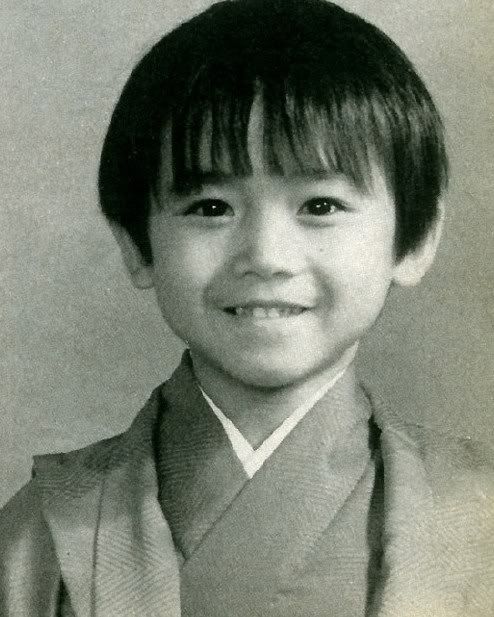 KAWAII JYAN!!!!!!
Waaaaaaa next time when I have a kid I am soooo making him wear a yukata!!!!
And take a cute picture like that!! =X
If my husband is Koichi the kid will probably look like that too =X
HAHAHAHA
So cute!!!!! I want to hug and kiss and squeeze this child all over!!! =X
And lastly,
I went to Lu Chen's blog todayy~
And he changed his blog header!!! =D
It's niceeeeeeeeeee
Soooo nice~~ T____T
Dad asked me out to watch Lu Chen's magic on TV just now
It was an old episode
Where he still wasn't THAT famous, even though he's pretty popular
Looking at how he performed magic last time,
And looking at how tensed up he was when he's in China now,
I kinda wished that he would go back to Taiwan,
And return to Zhong Yi Da Ge Da soon~
I miss those days when he was a regular..I'm serious
And in Taiwan, everyone acknowledged his strength
Everyone respected him as a magician
But in China, all they want to do is just to insult him,
Break his magic and humiliate him
I really really feel so sad for him T____T
To those stupid magic breakers out there
If you are so good,
GO AHEAD AND BREAK EVERY SINGLE ONE OF LU CHEN'S TRICKS HE HAS EVER DONE BEFORE IN HIS LIFE
Especially and
this one
and
this one
!!
Yeaa! GO AHEAD!! I DARE YOU!!
As for that 1st salt trick,
If you are really THAT GOOD, why didn't you go and claim his reward when he challenged everyone in China to break that trick huh huh HUH?!?!?!
Stupid people are everywhere zzzz
Haha ok this was supposed to be a happy entry~~ T____T
Sorry sorrry
Let me beautify this page once again with a last picture~~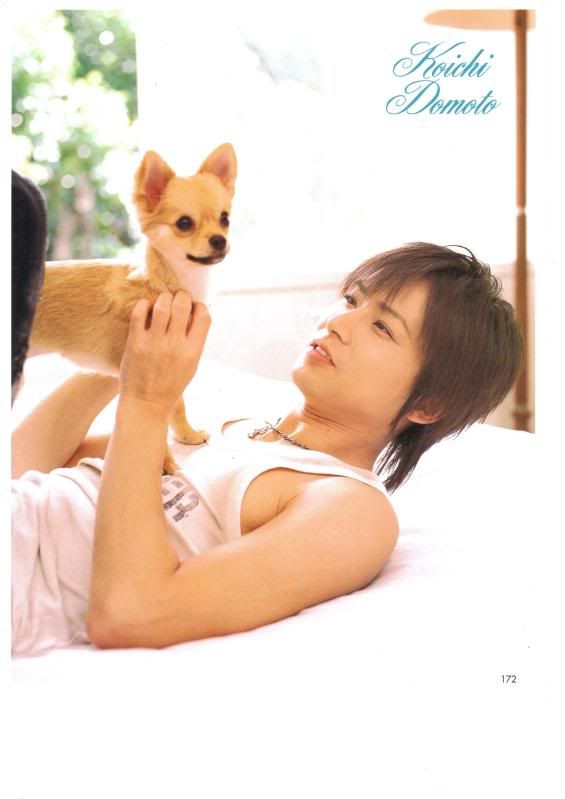 Isn't this soooo cute!!!
Hot Koichi in a tank top
With a super yasashii expression on his face
And with a cute dog~
Of cus PAN is cuter =X LOLOLOL
Ok going off to sleep nights!! =DD
Labels: Endless SHOCK, Koichi, Lu chen, Magic, Meiyan, Thoughts
blogged @ Wednesday, February 24, 2010 1:29:00 AM