HAPPY VALENTINE'S DAY KOCHAN!!!
UPDATE:
I read Misoiru's report on Endless SHOCK, and I saw that the choreographies for Jungle and Why don't you dance with me has changed, and not only that, the song for the Spain scene was changed too!!! And when you talk about Spain scene, the only song that can come into my mind is LOVE AND LONELINESS!!!! That awesome scene is cut?!?!?!??!!
Not only that the Mask Scene is CUT TOO!!!!!!
I cannot imagine how they are going to join the performance and bring in Yoru no Umi without the Mask scene!!!!!! Uwaaaaaa what is waiting for me ahead in the Endless SHOCK that I am going to watch in July?!?!?!?!
I seriously feel so down already~~~~
When I see Koichi in July I am SO GONNA KNOCK HIS HEAD!!!
And ask him WHERE IS MY MASK SCENE!!!! T__________T
PS: Meiyan says that it's a new experience! And I should go and see it!! Dayo ne... T___T
This is really a year of change na~~~ since it's 10th anniversary for SHOCK..I'm glad I will be a part in experiencing the major change in Endless SHOCK~
Alright yosh!! Cheer up Yuanshan!!! Get your ass to bed so that you can get your ass to work tomorrow and earn some money so you can get your ass to Japan in July!!! =DDDD
OMGOMGOMGOMGOMG!!!
FIRST DAY OF CHINESE NEW YEAR~~~
IT'S VALENTINE'S DAY TOO~~
AND MOST IMPORTANTLY,
TODAY IS THE OPENING SHOW OF ENDLESS SHOCK!!!!!!!
I went to since1997's blog,
And I saw the article!!
And the photos!!!
She credited Johnnys-net and Oricon glocally but since I saw these at her blog I'm just gonna credit her~ =DD
The report for Endless SHOCK's first performance!!
一幕終了!!
昨年よりパワーアップしてます☆
新曲キタァー!!とにかくカッコいいよ!!!!マイケル・ジャクソンみたい~で、カンパニーが1つになってます。
オープニングのセットが変わり、ステージのカーテン・照明も変わってますよ!!衣装は、多少の変更あり。女神に何か意味があるのカナ!?
ストリートの変更はないですが、台詞が少しずつ変わっていて、昨年より分かりやすくなっています☆
「Yes We Can!」の歌詞が分かってるかも!?
『Endless SHOCK』10周年&100公演の幕が開きました!!
Wカーテンコールありました!!
・「It's A New World On The Earth」のコウイチ vs ナオキがコウイチ vs ヤラになりました。しかし、ナオキも出演し、3人の場面がありました!!その他、カンパニー全員での太鼓があります☆
・「夜の海」のコウイチの衣装が看板の赤い衣装です!!
・新曲は「SOLITARY」です。
Rough translation:
One Act has ended! (I think it means One performance)
Compared to last year, it was Power Up-ed!!
There's a new song!!!!!! In any case it was kakkoii!!!! (Cool/Handsome).
It was like Michael Jackson, and the company come together as 1.
The opening set has changed, the illumination of the stage curtain has changed too!
For costume wise, there are more or less some changes too.
Is there any meaning to the goddess?!?!
The street hasn't changed, but the lines has changed a little, as compared to last year, it has become easier to understand.
Perhaps we can understand 「Yes We Can!」's lyrics?!?! (Not sure what this line means~~)
The 10th Anniversary and 100 shows of Endless SHOCK has opened!
There was a W curtain call! (Not sure what this means~~~ T____T)
・「It's A New World On The Earth」 has become from Koichi VS Naoki to Koichi VS Yara. However, Naoki appeared on stage too, and the 3 of them were together on stage! In addition, everyone from the "company" has drum. (I believe it's saying for drum scene everyone in the company participated)
・「夜の海」 (Yoru no Umi) for Koichi's costume is the costume for the billboard!
・The new song is 「SOLITARY」.
Uwaaaa!!!
SOOOOO MANY CHANGES!!!
THIS IS MAKING ME DIE OF EXCITEMENT OMGOMGOMGOMGOMG!!
WHY WHY WHY IS JULY SOOOOOOOOOO LONG!!!!!!!!!
And Meiyan showed me this paragraph too,
Not sure where it's from so I don't know how to credit.
今回新たに制作された金色の衣装に身を包んだ光一が和傘を手に舞台上を飛翔するという"和傘フライング"が登場する
Rough translation:
This time a new gold costume was made for Koichi to wear, and holding a Japanese umbrella in his hand, he soared above the stage, and called it "Japanese umbrella flying" and made an entrance.
WAAAAAAAAAAAAAAAAAA!!! MY GOSH!!!!
NEW COSTUME!!!!!
FLYING IN THE AIR WITH AN UMBRELLA?!?!?!?!?!!
KOICHIII!!!! I LOVE YOU!!!!!!!!!!!!!!!!!!!!!!!!!!!!!!!!!!!!!
And of course~
Since it's 10th anniversary,
THE GOODS ARE AMAZING!!!!!!!!!!!!!!
Picture credits to since1997 and Johnny XQ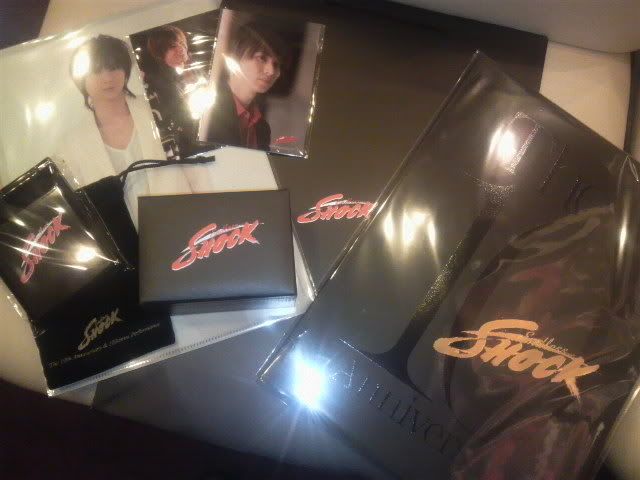 WAAAAAAAAAAA!!! LOOK AT HOW BLACK IT IS!!!
FULL OF ENDLESS SHOCK LOGOS!!!!!!!
The shopping bag, it looks a little plain this year~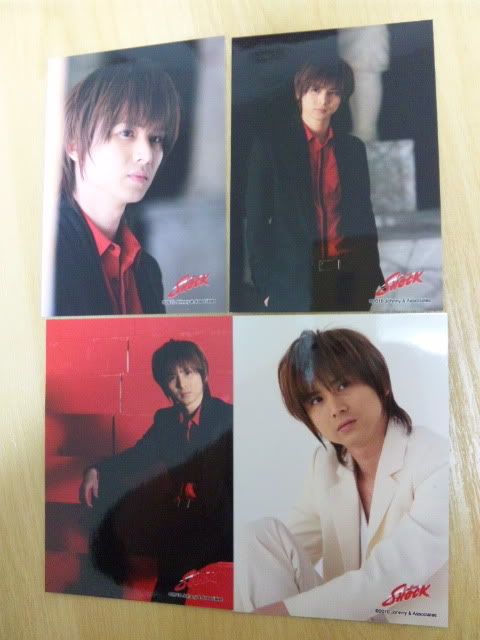 The photoset!!!!!!!
OMG KOICHI IS WEARING A SUIT!!!!!!
Uwaaaaa *___________*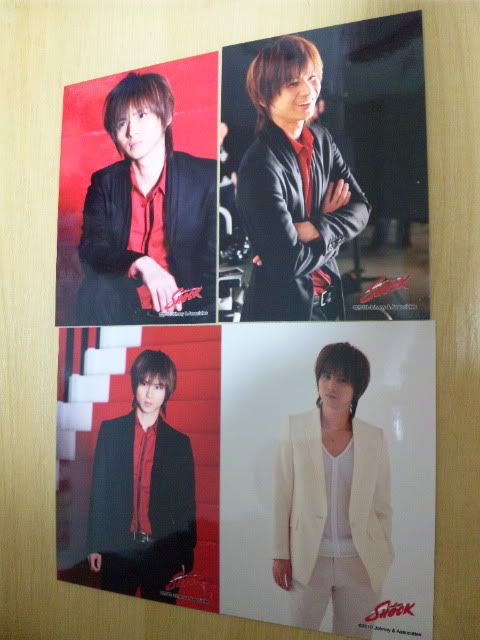 ANOTHER PHOTOSET!!!!
OMG KOICHI IS SMILING IN ONE OF THE PICTURES!!!!!!!
CUTEEEEEE!!!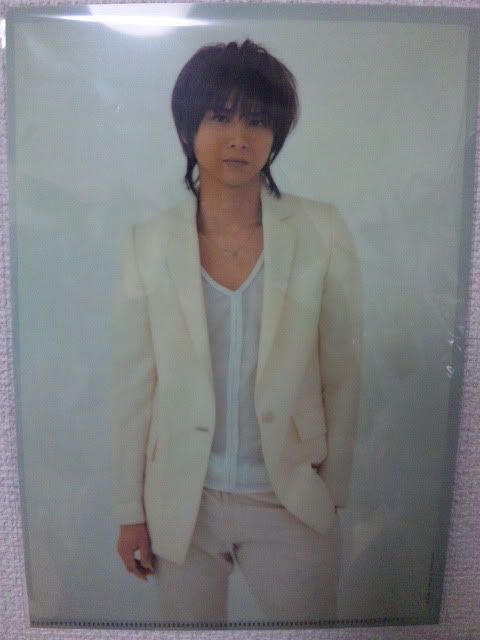 The clearfile~
MY WHITE HORSE PRINCE CHARMING!!!!!!!!!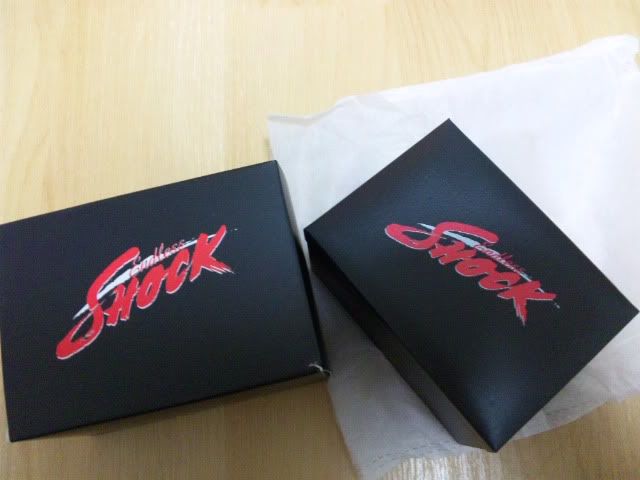 The musical box!!!
Looks plain but hell!!! I LOVE IT!!!!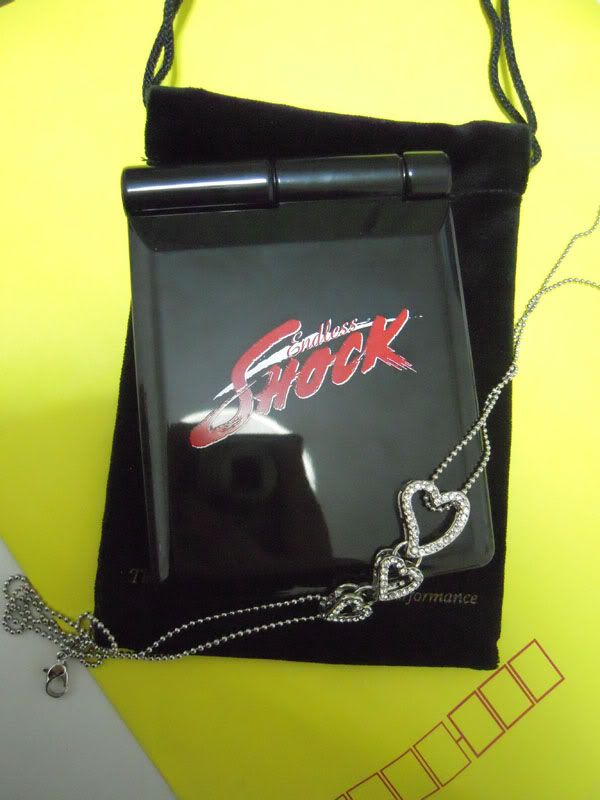 The light up mirror!!!!
With a pouch!!!
UWAAAA KOICHI YOU SURE KNOW HOW TO PULL THE STRINGS OF MY HEART!!!!
BLACKK AND GLOSSY?!!?!?!
YOU WIN!!!!!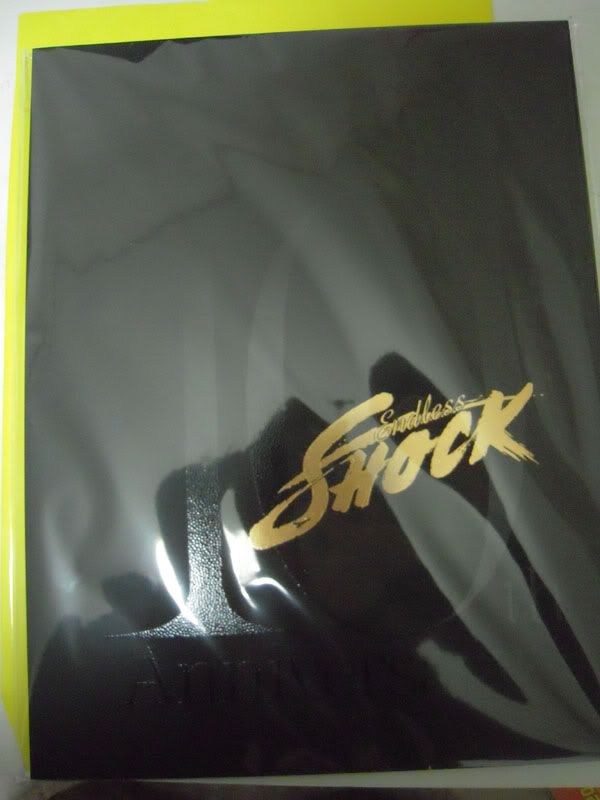 THE PAMPHLET!!!!!!
SOOOOOOOO NICE!!!!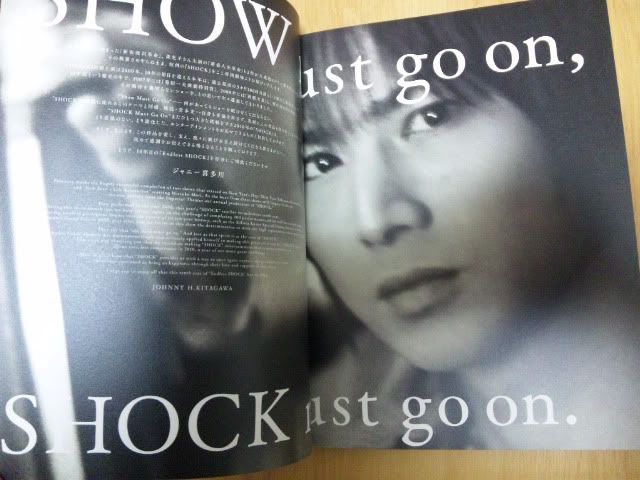 The inside of the pamphlet!!!!!!!!!!
LAST BUT NOT LEAST...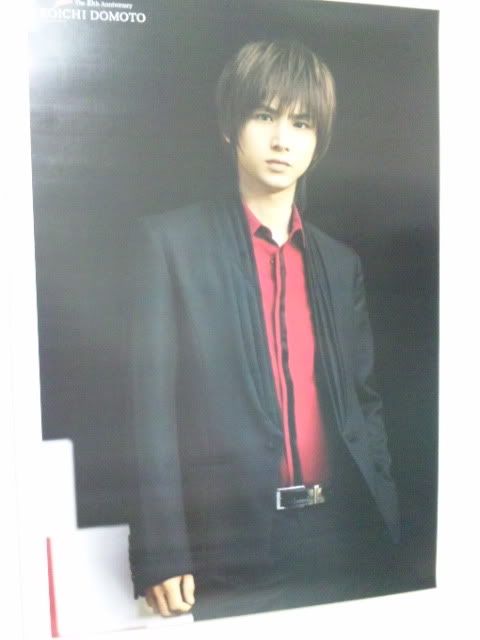 THE POSTER!!!!!
WAAAAAAAAAAAAAAAAAAAAAAAAA YOU WIN!!!!!!!!!!
OMGOMGOMGOMGOGMOGMGOMGGM
I AM SOOOOOO GOING TO WORK MY ASS OFF JUST TO MAKE THIS TRIP POSSIBLE!!!!!!!
UWAAAA I CANT WAIT FOR SHOCK!!!
And lastly, HAPPY VALENTINE'S DAY KOICHI!!!
Labels: Endless SHOCK, Koichi, Meiyan, Thoughts
blogged @ Sunday, February 14, 2010 10:18:00 PM