Nice~~~
After being tempted by Ran chan for soooooo much~
I finally started watching one episode of Uwakuaasobiva~
And even though it's just one episode I found something amazing about Koichi!!!
There was this segment where they dressed up as delinquents and had to write Kanji~
And the word they had to write was some noodle dish~
And well Koichi didn't get it correct but that wasn't the main point!
The main point is,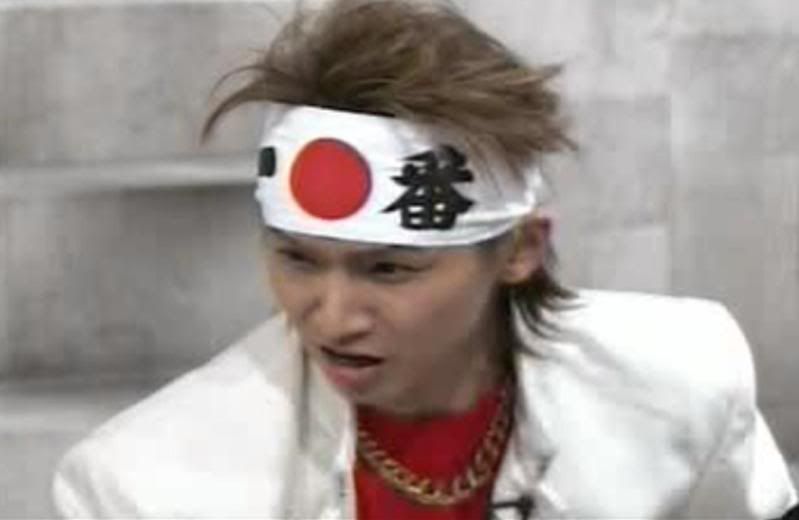 THIS!!! HAHAHAHAHA!!
OMG SO CUTE!!!!!!!
If there's such a delinquent in the school I totally don't mind dating him! =X
And look at what the aho delinquent wrote!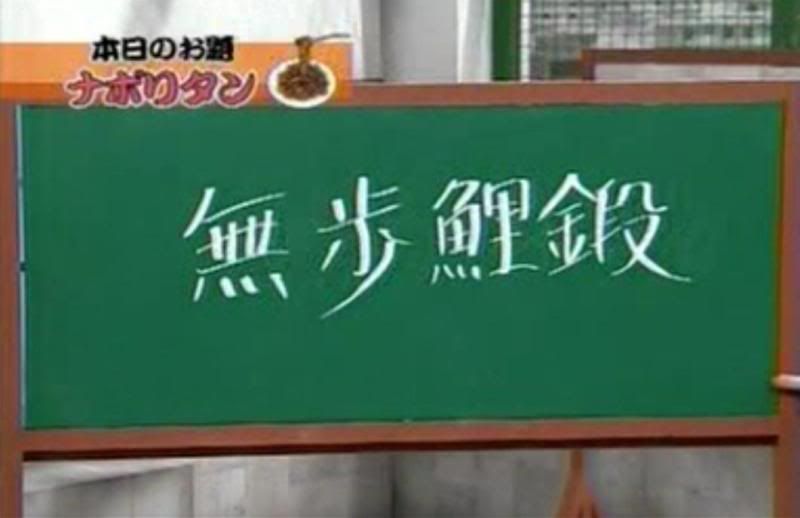 MY GOSH!!!!
ISN'T HIS HANDWRITING BEAUTIFUL?!?!?!
Like seriously his Kanji is sooo nice!!
The shape the strokes everything!!
It makes me want to re-practice my Kanji already~ T____T
And well there isn't much meaning behind this Kanji anyways~
He had a story but well~~ maybe I'll just wait for Ran chan to explain Koichi's weird story to me =DD hahahaha!
KOCHAN ME LOVES YOU!!! =DDDDD
Alright going off to school to hand in assignment~
blogged @ Wednesday, February 10, 2010 11:26:00 AM