I want to sleep...with HIM!!
Yeaa had a looong day today~
Went to check out air ticket prices with Kristy
Afterwards went to meet Eliza~ hahaha
Only reached home at like 1145pm~
Hahaha didn't really want to update but I came upon this and I just had to share it here
Because it's tooooooo freaking hot LOLOL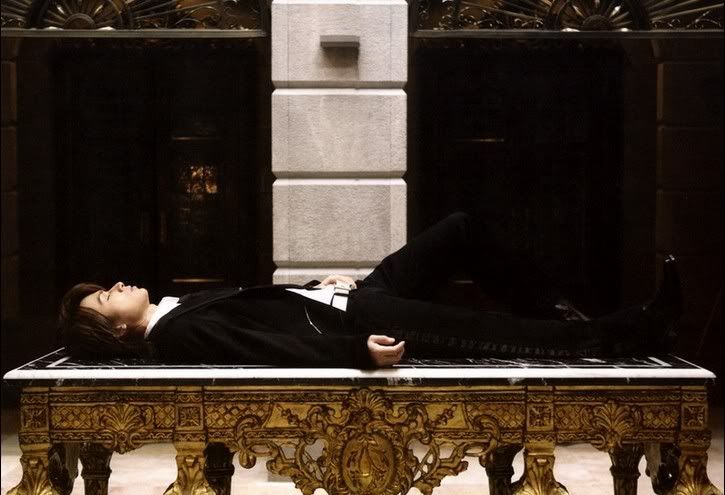 HOT RIGHT?!?!!
MY GOSH!!!!
I wonder where is this picture from! T_____T
Hahahhaa I so want to
Go on top of him
lie down beside him =X LOLOL
And of course I couldn't resist =X
Yes it became my wallpaper!! Muhahahahahaha
This is just too perfect~~~ =XXX
Yea I know I change wallpaper a lot~
Meh~ Who cares =X LOLOLOL
Alright that's all!! =X
Yea random Koichi post~
Get used to it XD
PS: Tomorrow will be staying at home to wait for my parcel~
Uwaa hopefully nothing goes wrong this time T_____T *prays*
Labels: Koichi, Random, Thoughts
blogged @ Friday, April 16, 2010 2:02:00 AM