Parvati, hottest girl ever!!
I know you guys don't watch Survivor and are probably not in the least interested in what I have to say,
But then again~~ SURVIVOR 20 HEROES VS VILLAINS IS THE GREATEST SEASON EVER!!!!
And my most favorite player is of course, PARVATI SHALLOWS!!
My gosh!! Seriously!! I have watched like 9 Seasons of Survivor and I STILL DEEM PARVATI IS THE HOTTEST CHICK OUT THERE ON THE ISLAND!!!
She is sooooo pretty, soooo manipulative and whenever guys see her they just lose their head and listens to whatever she says~~
My gosh and the way she plays the game, GOOD!!!
She is so smart and her mind works so quick that my gosh!!!!
If I ever turn lesbian I would so want her to be my lesbian partner! LOLOL
And yes in tonight's episodes,
She just MADE HISTORY IN SURVIVOR!!
ONE OF THE BEST MOVES EVER IN SURVIVOR HISTORY!!!
And look at her triumphant smile as she did what she did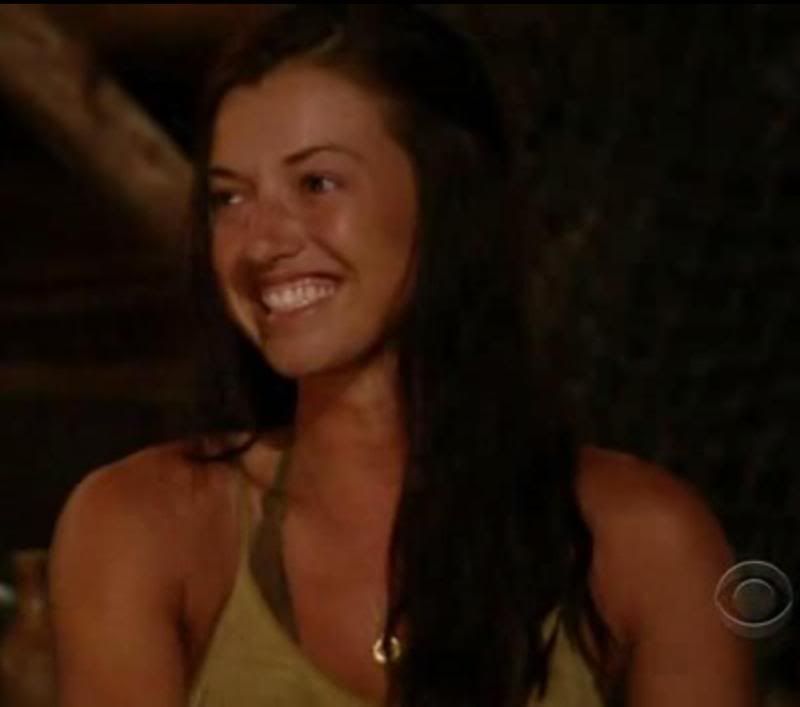 So hot so pretty!!
I totally love her smile!!
Uwaaaa my goshhhhhh she totally just made my night!!!
I was having such a rough night and just one episode of Survivor made me so high so happy~~
Parvati I love you!!!!
Come to think of it, I think I added her in MySpace 2 years ago LOL
I wonder if she's still my friend HAHAHAHA
Shall go check it out and leave her a message!! Hahaha
PARVATI I LOVE YOU!!!! XD
Ok this entry ends with no Koichi =X
Labels: Thoughts
blogged @ Friday, April 23, 2010 11:44:00 PM