Ouch Ouch Ouch T_____T
My back is sooo aching now
I dont even know when and how it happened
This afternoon it was still alright
I was still alright
I went out for dinner
And it was still alright
When I was forced to sit in the middle seat because there were 5 people in the car
I was still alright
When I got off the car
When I reached home
IT HAPPENED
My lower back, or you can say my whole spine
Hurts SOOOOO much that
I cannot even sit down or stand up properly
Nope this is different from the usual
I didnt know that
Sneezing would caused impact on your spine until now
Because everytime I sneezed now
There will be this unbearable pain
Its so painful that if I were to be chased after by some rapist now
I would be soooo defenseless
That is how weak I am now
Please dont rape me upon reading this T___T
But ya you get the point
I cant even carry a basket of clothes into my room
I had to ask my sister to help me
I feel so crippled
I wonder what is wrong with me
People out there
Please appreciate the fact that
You are able to sneeze/sit inside the toilet bowl
Without having to control the pressure exerted on your body
I dont even think I can shit properly now if I have to cause it will be too painful
Tomorrow someone from MioTV will be at my house
To install the thing
I hope it wouldnt take too long
Because I think I really would want to make a trip down
To my dad's shop
And asked my uncle to see what he can do about my back
Its soooo painful that when I was folding clothes just now
I cant even move forward to take the clothes without screaming in pain
For the 1st time in my life
I couldnt relax while watching Koichi/KinKi concert
I couldnt just get high
I had to be aware of how I am sitting
Because at every single moment
Even right now as I am typing
The pain is there
One wrong move that's it PAIN
LOL
Sorry I know I am whining
I am not gonna deny that
In fact I feel so sianned that
I almost didn't feel like going for the outing with my friends on Tuesday
But of course I know in the end I will go
I just hope that by then my back would be ok
I wonder how am I gonna sleep today..
On a happy note, Yiting I'm sure right now
Is already in Singapore
Finally I miss her soooo much T____T
It really has been lonely without having someone to talk to in MSN
But I didnt dare msg her
In case she's still in Japan due to delayed flight ~.~
But I think after this I will msg her =))
Alright today once again went to since1997
And I saw a picture that made me scream T______T
Out of hotness and out of jealousy..
This is it~~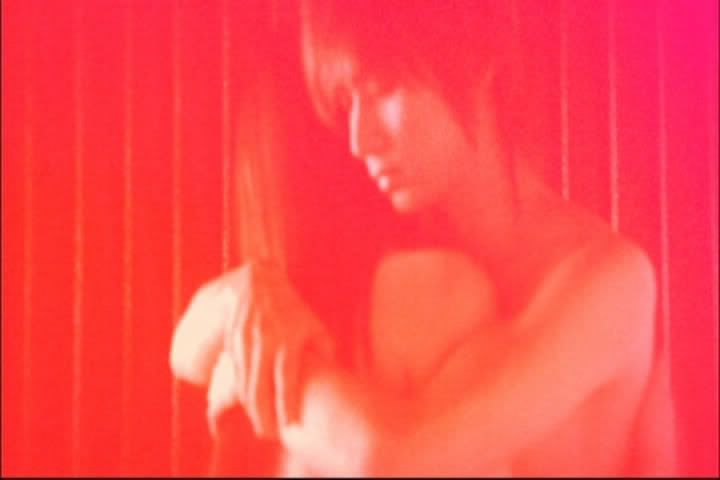 WTF IS THIS WTF IS THIS?!?!?!
OMGOMGOMG Koichi I know that Ayakashi has a sex appeal theme,
And the lyrics seemed to be quite ero as well,
And even though I've seen fingers running through your face/neck/naked body
BUT THIS IS TOOOOO MUCH OMGOMGOMGOMGOMGOMG
I cant believe after like 12 years since you debut
On your 30th year of your life
You decided to do something like that HAHAHA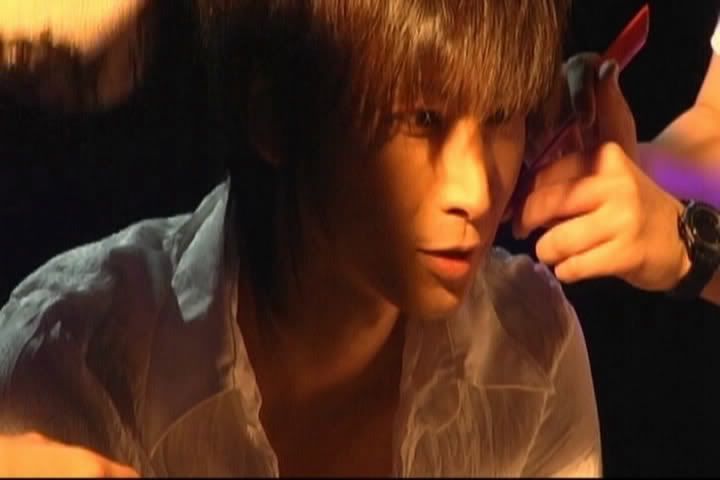 AND WHAT IS WITH THIS FACE WHEN YOU'RE LOOKING AT THE VID
OMGOMGOMG I feel like smacking your aho face HAHAHAHA
But well~~ doesnt matter haha
Even though I know deep inside I really really want to be the girl
LOLOLOL
Alright hopefully tonight I will have sweet dreams
Really really sweet dreams~ LOLOL
Ok shall go back to time my Kindaichi now~
Wanna give Bamboobranch a nice surprise when she gets back ^^
I know this post is super random, but who doesnt know that Yuanshan only lives in her own world
Labels: Bamboobranch, Koichi, Thoughts, Yiting
blogged @ Monday, July 27, 2009 12:54:00 AM