Kienai Kanashimi Kesenai Kioku
The title of this song is Kienai Kanashimi Kesenai Kioku
Which means un-vanishing sadness, undying memories
And the song title is sooooooooo long
That everytime when I want to talk about the song,
I have to keep tying "Kienai Kanashimi Kesenai Kioki"
So troublesome!!
So one day I told bamboobranch,
I shall call this song KKKK hahahaha!!
Then I started laughing to myself LOL
Ok that is very stupid hahaha
But still, I love KKKK it's really very nice!
Finally I finished translating this song,
And subbing this song~ hahaha
This is a very beautiful song that is composed by Koichi himself,
And the lyrics is written by Koichi himself as well~ haha
Those are really beautiful lyrics~
This is a scene from his concert 1/2,
A birthday present that I got from the cell gruop
Do watch it as the song is very beautiful,
And the scene is beautiful as well~ hahaha
I love the water effects
Like whose concert can you see such elaborate use of water fountains LOL
And he looked soooooo handsome when he was raised up the elevator~ muhahaha
I know he look very sweaty la~
Cus concert ma he dance for dunno how many songs already
But its amazing how his voice sounds so perfect even though he's so tired LOL
And I totally love the part when he sang
Boku dake no takaramono
(The treasures that belongs only to me)
Hahahaha ahhh I want to be his takaramono~ =X
Ok enjoy the song! ^^
PS: Will update about my Ovation Look at Star soooon~ =)
And also, suddenly I love this picture a lot,
And as many of you can see, this is my msn display picture as well~
Wooooo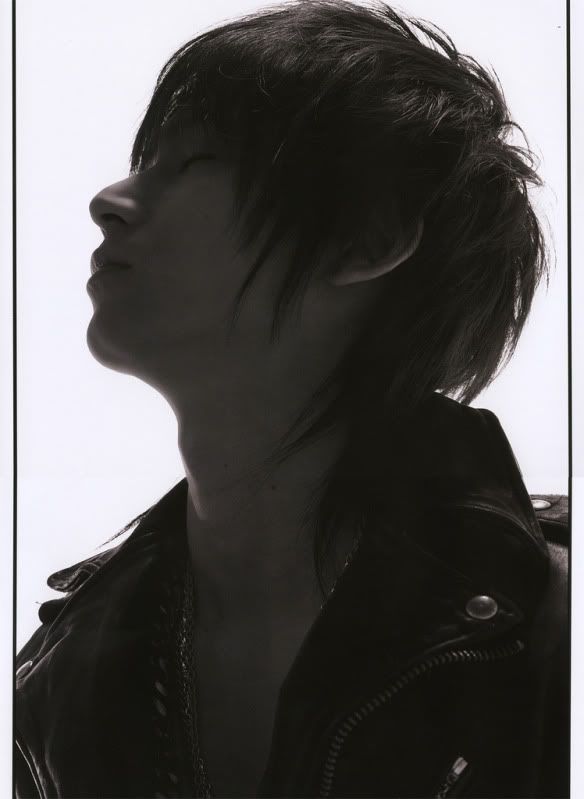 Woooo the delicous neck~~
The great hair~
The closed eyes~
The hot jacket
AHHHHHHHHHHHHHHHHHHHHHHHHHH
*faints*
Labels: Bamboobranch, Koichi, Lyrics: translations, Thoughts
blogged @ Saturday, August 29, 2009 11:02:00 PM