New skin~~ YITING I LOVE YOU~~~ yet again~
HAHAHAHA
AS YOU GUYS CAN SEE
MY BLOG IS NO LONGER BLACK
HAHAHAHA
THANKS TO YITING THE TAN!!!!
OMG let me tell you guys what is going on~
Just earlier today, she was like saying
"Yuanshan, I'm going to bring you out of your black ways today!"
LOLOLOL
And I was like "HUH?"
And she say 'maybe not today, maybe in a few days'
IT SOUNDED SO SCARY RIGHT~~
Don't know what she want to do also HAHAHA
Then she suddenly said
"My Tamago joke didn't work, so this time I'll make sure this work"
HAHAHAHA
And I dont even know what she's saying LOLOL
But I just ok lor~~ LOL
When she wants to do what she does I'll know it eventually
So later tonight,
She send me a notepad file titled code~
And ask me not to peep,
Not to preview,
Just copy paste the tagboard and the counter
And then save everything and publish at one shot
LOL
And I was thinking
"Wa shit, my blog is not going to be black anymore~~ T____T"
As much as I'm worried,
I didnt peep hahaha
Cus it was fun~ LOL
I like things like that~ hahaha
Recently I love changes alot~
Which is one of the reasons why I cut my hair THIS short
So at the count of 3, I clicked ok
And I asked her to see if its been published
She said ok,
And I went to see
The scary part came LOL
Why?
Because when I loaded my blog,
THE HEADER HASNT APPEARED YET
All I see is a bright beige background with brown words
HAHAHAHAHA
I was like 'omg.......'
And the slowly,
KOICHI APPEARED IN FRONT OF ME!!!!
HAHAHAHAHAHA
I was soooo freaking shock that
I totally didn't know how to react,
Except going 'OH MY GOD!!'
And yes Yiting, I was almost tearing up hahaha
Seriously girl,
I love this skin
And even though it's not black,
I love it all the same
Not just because its Koichi,
But also because you took the time out and designed a new skin for me,
And your com crashed once before this skin was done
I can totally imagine how you wouldve felt
So girl,
I LOVE YOU!!!!
AISHITERU YO~~~~
YAAASAAAASHIINEEEE~~~~~~~~~~~~~~~~
*shakes and shakes and shakes my shoulders violently*
HAHAHAHAHAHA
And so,
Even though its nothing much,
But its the least I can do,
This is the 1st time in this blog,
That I have posted pictures of other guys,
Except for Lu Chen and KinKi
And its all just for you~~
Be honoured!!!
Behold,
Your lovely MASUDA~~~~~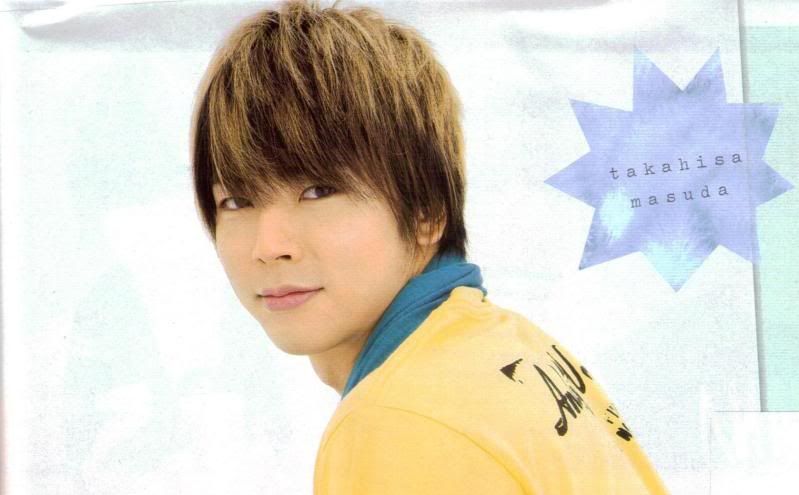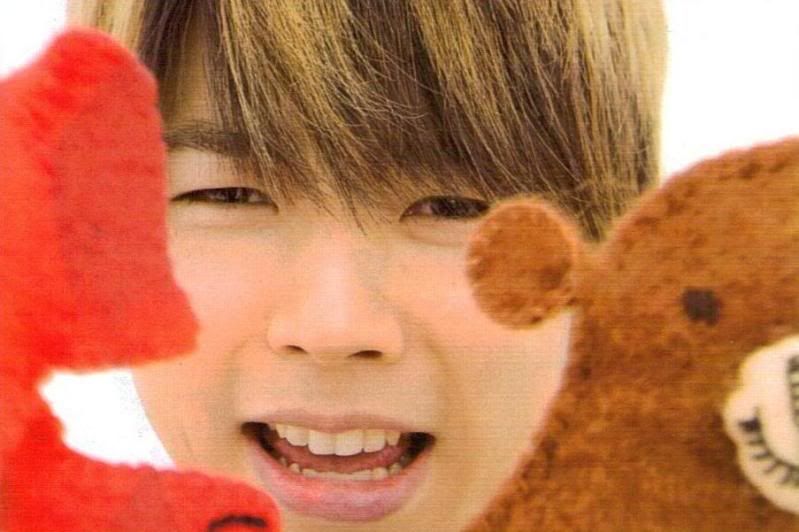 LOL this looks cute HAHAHA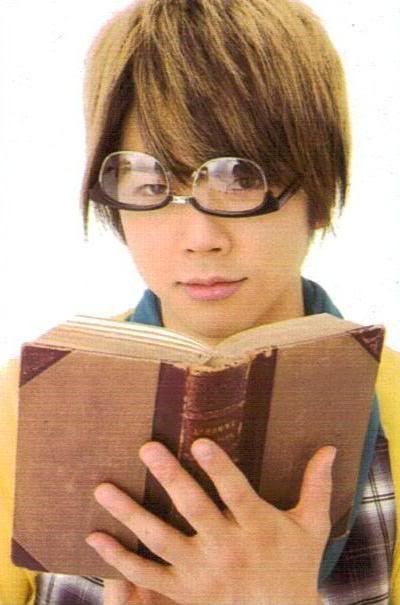 But this is much cuter~ LOL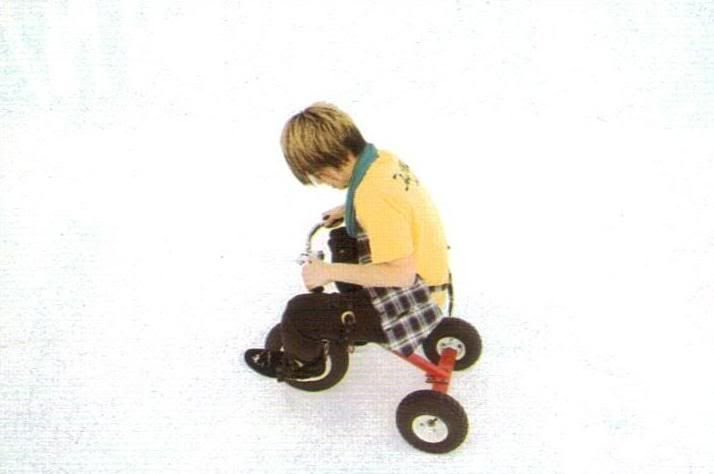 You know Yiting, this guy is at least 2 years older than us LOL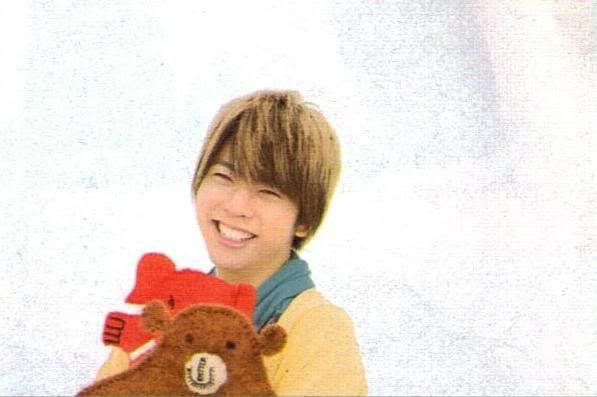 Do you believe??? HAHAHA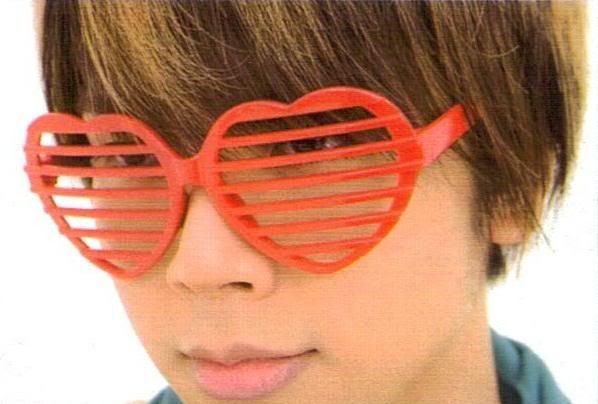 Maaa I think it would be disastrous if the specs landed in the hands of other guys HAHA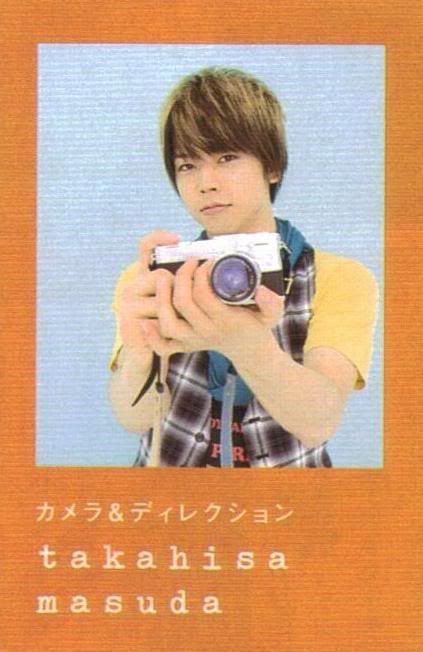 Imagine he's taking a picture of you
Yiting and Bamboobranch SMILE!! =DDD
Hahaha Ok this will be the end of my post~ haha
To show how much I appreciate this,
There will be no Kochan's pictures today~ =DD
I am really serious
Labels: Bamboobranch, Thoughts, Yiting
blogged @ Thursday, August 13, 2009 12:40:00 AM