Weee finally my bed is fixed
LOLOL sian my compose and html tab is gone again
YITING!!!!!!!
T________________________T
HAHAHAHAHA
Ok that's not why I came here to blog about
For those who have come to my house and seen my room before
You should know that the bottom of my bed is dented
HAHAHAHA
I too fat liao la hahaha
And nevertheless I have continued to sleep on that v-shaped bed
Which resulted in my back having sooo many problems
And finally today I decided to disassemble my bed
And my dad say that there's no allen key so cannot disassemble
So he only took out the bottom portion of the bed
So that I can at least put my mattress on the floor and sleep
When I told Nezuri about it,
She was like 'kawai so T___T' (So poor thing cus I have to sleep on the bed)
Hahaha but then again
Now that I took another look at my room,
I realised that its damm nice!!
HAHAHA
See: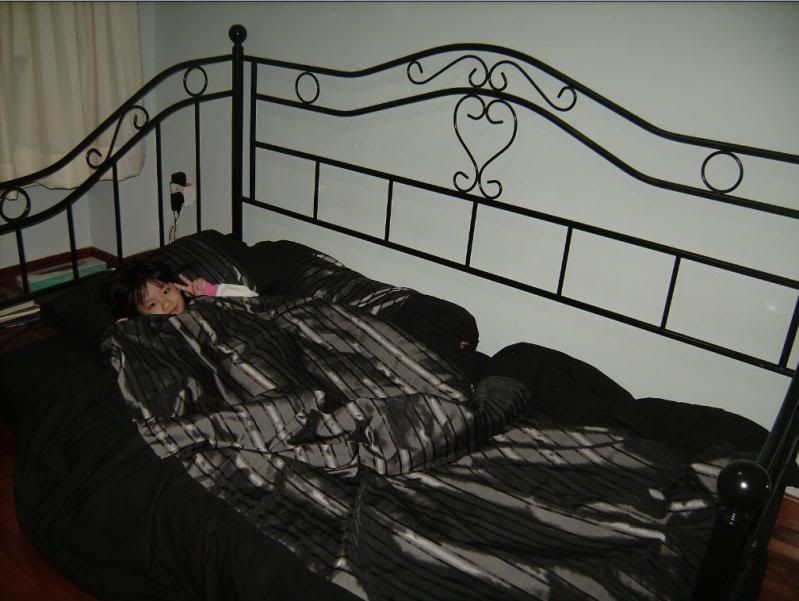 Weee so nice right~~
Cus the frame can't be disassembled yet
Cus dont have allen key
But I think that this looks nice too,
With flash..
And this makes my room soo much more spacious too~~ haha
What do you guys think??
So sorry I dont have comparison picture hahaha
But you can tell that the mattress is on the floor,
And the normal metal piece to support the bed is gone haha
Bamboobranch if you're reading this..
Do you want to come Singapore now?!?! MUHAHAHAHA
See my room so nice right~~ LOLOL
Wanna come? I can let you sleep there LOL
Hahaha ok and now I'm gonna share some pictures
That I bought from my big batch of magazine cuts
Actually its not really a few haha
It's only like 2 pages
But because within the 2 pages there are alot of small pictures
So it becomes a few pictures HAHAHAH ~.~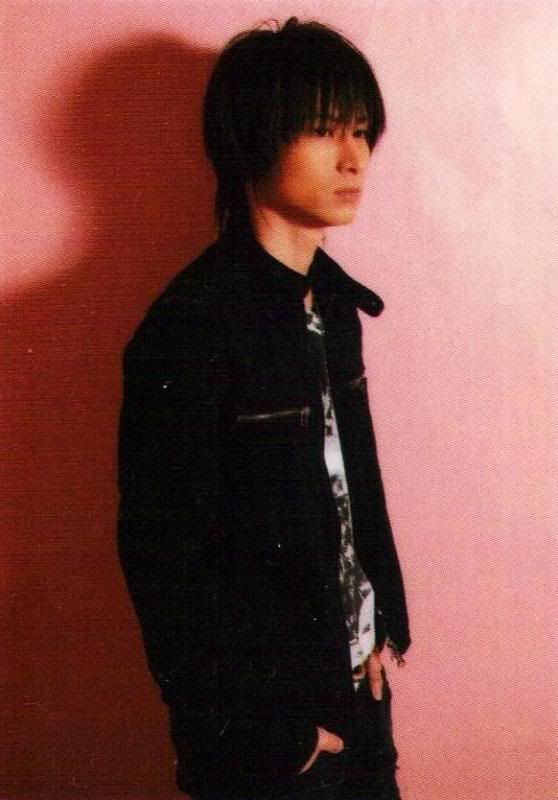 LOL he looks so focused
But somehow I cannot help thinking
The cameraman saying "Koichi please slowly turn and look at the camera"
HAHAHAHAHA
Ok only a few understand what I'm talking about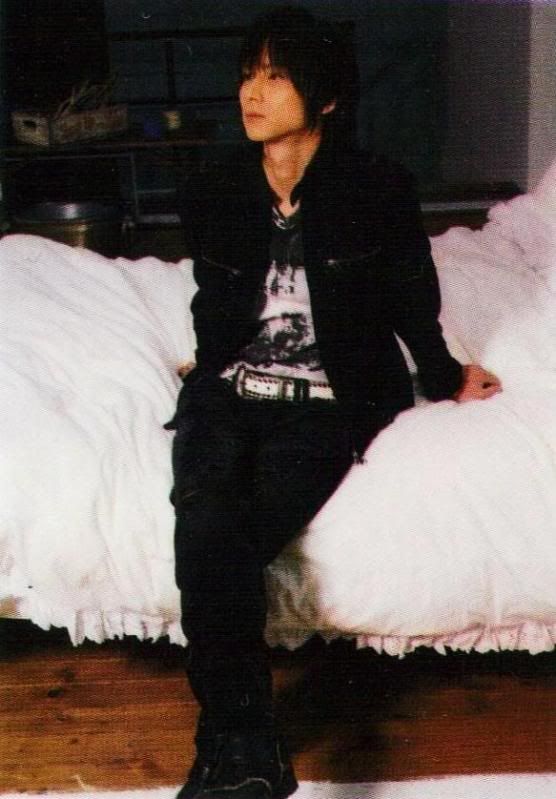 Ahhhhh I want to go over and sit beside him~~
The bed looks so comfortable also~ T____T
This is my favourite picture
His body angle and the pose and everything is just sooo nice~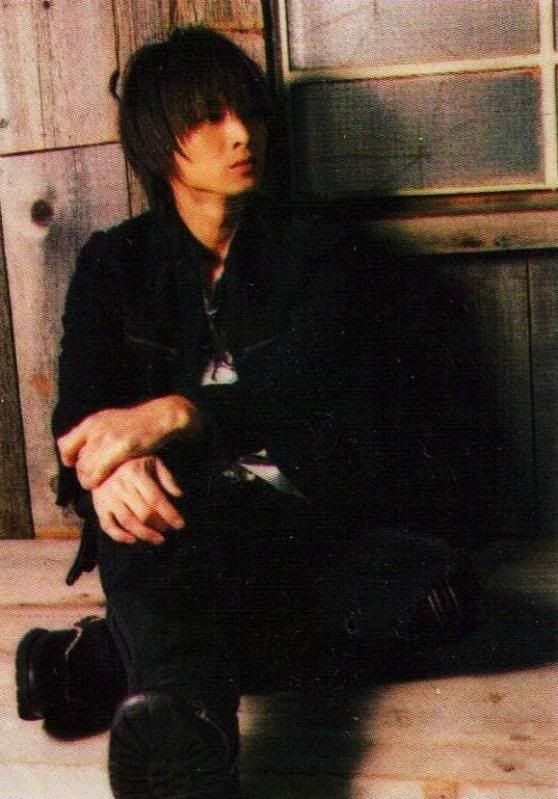 Awwww poor boy~~
Come I sayang you~~ LOLOL
He looks so lonely LOL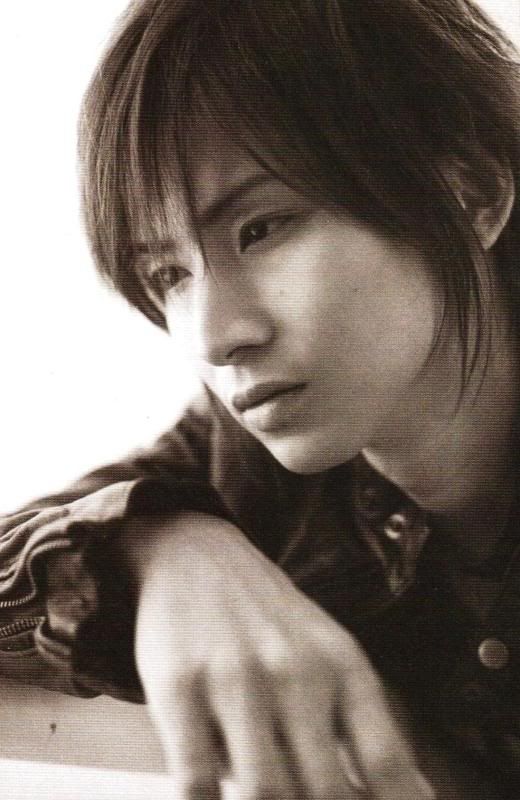 Ahhh~~
Once again that gentle face~~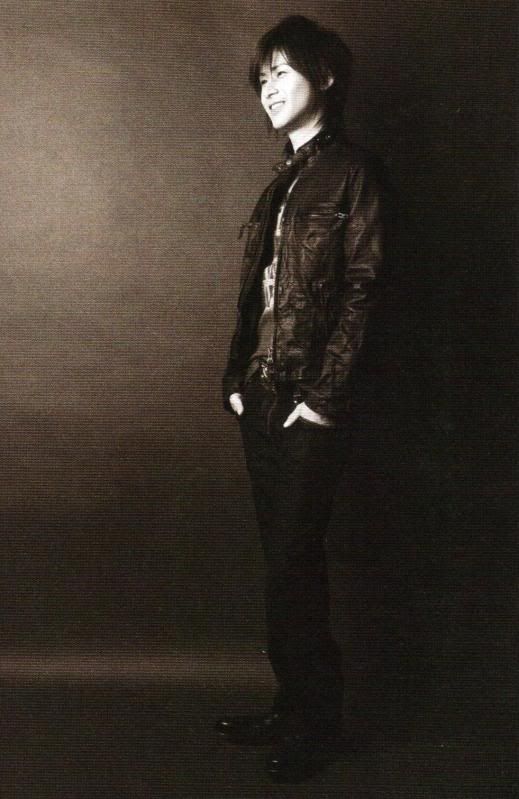 Hahaha smile more Koichi~~~
AND HE DID!!!
OMG ISN'T THIS LIKE THE CUTEST PICTURE IN THIS BATCH EVER!!
LOLOL *FAINTS*
Hahahaha ok la random post LOLOL
Ehhh Bamboobranch your name appeared on top of Koichi again HAHA
I think I have been so nice nowadays
Keep putting you on top of Koichi T__T
HAHAHAHA
Ok la I need to go do my assignment already
Ciao~~
Labels: Bamboobranch, Koichi, Random, Thoughts, Yiting
blogged @ Monday, August 10, 2009 10:02:00 PM