HAPPY 20TH BIRTHDAY YITING!!!
HAPPY BIRTHDAY GIRL!!!!!
In a blink of an eye,
This is actually the 2nd post that I made in this blog wishing you happy birthday~
Hahahaha
So fast right??
It's been a year plus since we both started fangirling our favorite rock groups~
It's been a year since you went Japan last year and this year you are going twice!!
HAHAHAHA
It has been fun being your friend,
Always doing weird outbursts making me laugh,
And I know if I have any problems I can talk to you about it,
Of course, I can never thank you enough for attending Japanese class with me,
Bringing me to Bunka, so that I will meet nice people like Takatsuka sensei, Peihua, Boon Eng and our other classmates
It's also thanks to you in giving me the motivation to start taking Japanese classes that I can speak Japanese relatively well now~
So so so many things to thank you for~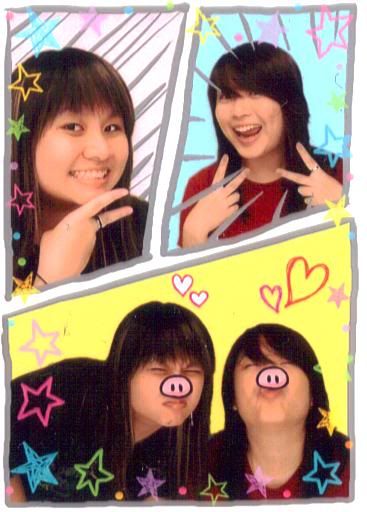 How we were a year ago~~~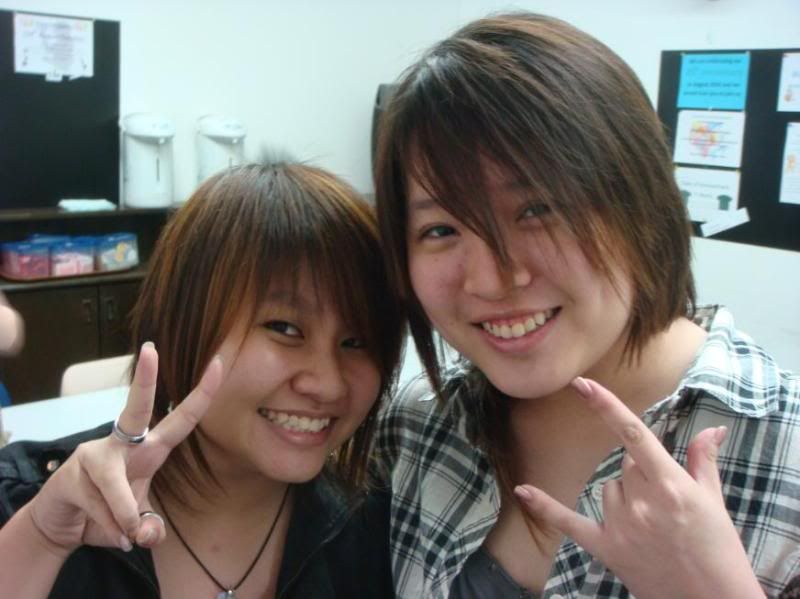 How we are now~
We've changed a lot haven't we?
In terms of appearance,
As well as in terms of mindset
Hahaha and I believe it's for the best
We both were hurt, and helped each other up
When I was going through the darkest period of my life,
You were there supporting me
I still remembered how you just decided to come to my house to stay over and keep me company,
Afraid that I will not be fine by myself
Sometimes I really wish there are more things I can do for you,
I am not good at giving advices,
I don't have great perspective of things,
I guess all I can do is just to let you know that
I am always here for you~
Any time you need me haha
Alright and now that you've turned 20,
I just wish that today is a good good enjoyable day,
And I look forward to posting more birthday entries for you on this blog! ^^
I love you girl~~~ *Hugs*
blogged @ Saturday, June 19, 2010 10:35:00 PM